Within the luxurious setting of Resorts World, Zouk Group brings you a memorable nightclub and dayclub experience under one roof. Zouk Nightclub brings you the best of nightlife and finishes off the month with a Halloween celebration while Ayu Dayclub allows you to enjoy the remaining days off pool season as you soak up the sun with some of the best poolside entertainment around. October literally has it all and Resorts World gives you an extraordinary fusion of music and unforgettable experiences that define the nightlife and daylife scene in the Entertainment Capital of the World.
Zouk Nightclub and Ayu Dayclub, the iconic party destinations at Resorts World Las Vegas, have revealed their stellar artist lineups for October. The electrifying artist lineup continuing the party at Zouk Nightclub this October includes Slander, Tiësto, Louis The Child and Alan Walker, among many other resident artists. In addition to the incredible talent taking over the Strip, Zouk Nightclub recently announced its Halloween activations and weekend lineup with performances by DJ Snake, Ty Dolla $ign, Jamie Jones and G-Eazy. Taking partygoers into Halloween 2099, the weekend of futuristic fun will also feature the "Sexiest Halloween Costume" contest, where guests have the chance to win over $10,000 in cash and prizes.
This fall, Ayu Dayclub closes out the pool season with an epic lineup. Setting the standard as one of the best daylife experiences on the Strip, the stunning outdoor oasis will be home to top-tier talent including Jonas Blue, Zedd, Cheat Codes, RL Grime and more. From legendary performances to elite VIP experiences, Ayu Dayclub is the premier outdoor venue to party at this October as the weather cools off.
Zouk Nightclub and Ayu Dayclub are the ultimate destinations for music lovers and nightlife enthusiasts with incredible performances, state-of-the-art sound systems and unforgettable party atmospheres. See below for the full October lineup at Zouk Nightclub and Ayu Dayclub: 
Zouk Nightclub:
Thursday, Oct. 5: Slander featuring DJ Soda
Friday, Oct. 6: Tiësto
Saturday, Oct. 7: Louis The Child featuring Madds
Thursday, Oct. 12: DJ Snake
Friday, Oct. 13: Alan Walker
Saturday, Oct. 14: Kaskade
Thursday, Oct. 19 : Audien
Friday, Oct. 20: Emo Nite
Saturday, Oct. 21: Ayu Nights featuring Emo Nite
Thursday, Oct. 26: Halloween 2099 featuring Jamie Jones
Friday, Oct. 27: Halloween 2099 featuring Ty Dolla $ign
Saturday, Oct. 28: Halloween 2099 featuring DJ Snake
Tuesday, Oct. 31: Halloween 2099 featuring G-Eazy
"Sexiest Halloween Costume" Contest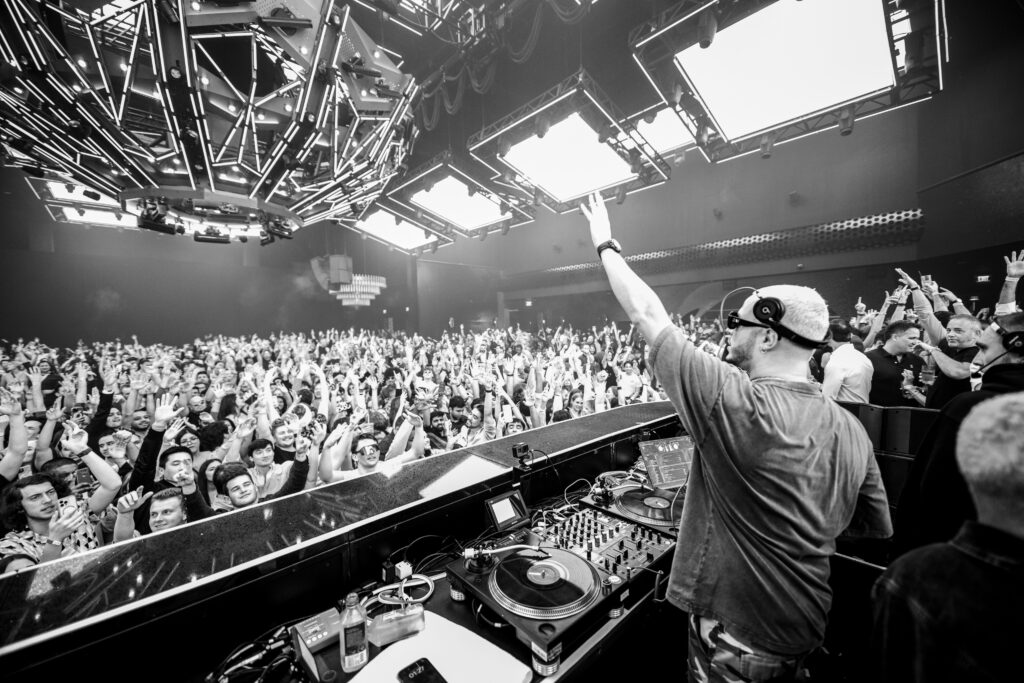 Ayu Dayclub:
Friday, Oct. 6: Jonas Blue
Saturday, Oct. 7: Zedd featuring Madds
Sunday, Oct. 8: Nervo
Thursday, Oct. 12: Tay James
Friday, Oct. 13: Jonas Blue featuring Charly Jordan
Saturday, Oct. 14: RL Grime featuring Charly Jordan
Sunday, Oct. 15: Elderbrook
Friday, Oct. 20: Cheat Codes
Saturday, Oct. 21: Tiësto
For more information on performance dates and to book tickets for Zouk Nightclub and Ayu Dayclub, please visit zoukgrouplv.com.
About Resorts World Las Vegas  
Since opening in 2021, Resorts World Las Vegas has become the premier destination on the Las Vegas Strip. Developed by Genting Berhad, a publicly traded Malaysian corporation registered with the Nevada Gaming Commission, the $4.3 billion resort is dedicated to providing guests with a one-of-a-kind luxury experience, complete with exceptional service, exquisite design and unparalleled amenities. In a partnership with Hilton Hotels & Resorts, Resorts World Las Vegas integrates three of Hilton's premium brands into its resort campus. With over 3,500 guest rooms and suites, featuring modern design and luxurious touches, the property consists of Las Vegas Hilton at Resorts World, the resort's full-service brand; Conrad Las Vegas at Resorts World, Hilton's lifestyle luxury brand; and LXR, Hilton's network of independent luxury properties, which operates as Crockfords Las Vegas, Genting's internationally renowned ultra-luxury brand. The fully integrated resort boasts a wide range of world-class amenities and services including a 117,000 square foot state-of-the-art fully cashless casino floor, a 5,000 capacity theatre featuring the industry's top headlining talent, distinct day and nightlife venues, a curated retail collection featuring designer and boutique shops, a stunning 27,000-square-foot spa and wellness center, over 50 food and beverage offerings from across the globe and more. Resorts World Las Vegas has ushered in a new world for luxury resorts, and invites guests to indulge with friends. Resorts World Las Vegas is Sharecare Health Security VERIFIED™ with Forbes Travel Guide while all three hotel brands are LEED Gold Certified. For more information, please visit rwlasvegas.com or find us on Facebook, LinkedIn, Twitter and Instagram.
About Zouk Group
Zouk Group is a global lifestyle company with establishments that span across nightlife, entertainment, and dining sectors. Its namesake, Zouk, is a 32-year-old nightlife brand known for pushing the boundaries of dance music and propelling Singapore on the global map. Ranked Asia's best club on DJ Mag's annual Top 100 Clubs list since 2017 and top globally since 2010, Zouk is Singapore's foremost clubbing institution, delivering the freshest in dance music across genres, state-of-the-art sound and lighting systems, a constant roster of stellar international, regional and local residents, and top-notch service and hospitality.
Zouk has since evolved into an all-encompassing global lifestyle brand that has expanded into the food & beverage sector with new brands like social gaming bar RedTail, vibe dining restaurant FUHU, curated food hall Famous Foods and more concepts in the pipeline. Aside from club offerings, Zouk Group also owns ZoukOut, Asia's premier dawn-to-dusk music festival featuring world-class DJs, which attracts a cosmopolitan mix of locals and tourists within and beyond Asia to the beachfront of Singapore. Zouk Group oversees club and lifestyle entities in Singapore, Malaysia, Las Vegas, and Tokyo, which is scheduled to open in late 2023. The company also owns the franchise to Five Guys in Singapore and Malaysia.