Kaila Methven, "KFC Heiress," model, and fashion and lingerie designer has formed the production company After Dark Productions to develop and produce unscripted docuseries, reality competitions, and interview/adventure shows.
With what she calls the "After Dark" format, Methven is hoping to create programming that will push boundaries: risqué, raunchy, and comedic, but with high style and a serious side.
"With Hollywood paralyzed by two strikes, it seemed both obvious and advantageous to pivot towards unscripted programming," Methven said. "During the pandemic, with time on my hands, I'd developed a number of properties ranging from competitions to interviews. Now is the perfect time to fast-track as many of those as possible into production and distribution."
After Dark Productions is currently in production on the pilot episode of Uncut Tijuana. Hosted and produced by Methven, Uncut Tijuana follows the burgeoning crowds of medical tourists heading to Tijuana, Mexico for cosmetic surgery and the young surgeons who make their dreams come true. A select few of these visitors find their way to renowned plastic surgeon Dr. Jorge Chapa Alamazan of Vive Plastic Surgery, located in the new state-of-the-art NewCity Medical Plaza, a mere 600 meters from the border.
Directing the pilot episode herself, Methven has cast several in-demand surgeons alongside Dr. Chapa's practice and follows them both at work and play while investigating the exploding trend of medical tourism. Viewers will meet patients ranging from celebrities to those in desperate need of medical attention as they cross the border, go under the knife, and awaken with the features or life-changing corrections that they could not afford back home.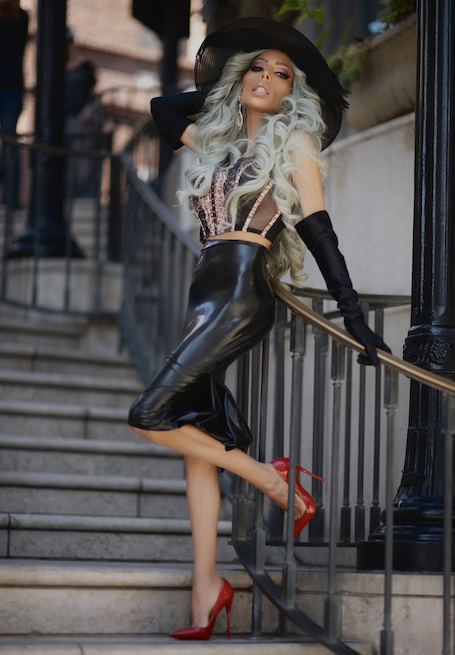 With full access to the operating suites, recovery spas, luxury hotels, and even casinos that make a trip to Tijuana for plastic surgery a holiday, Uncut Tijuana aims to not only show professionals at work, but also the fun-loving, free-spirited lifestyle that their work and reputation affords them.
"It's fun, fascinating, and forthright," Methven says. "This series shows all sides of Tijuana's new-found medical fame, those who make it happen, and those who are headed there by the hundreds of thousands annually."
Methven has also completed the pilot episode for her wildly irreverent late-night interview/adventure show, K'LA After Dark, which she bills as "The Best Late Night of Your Life." She explains, "It is a talk show that breaks the staid late-night mold, coaxing high-profile guests to lay themselves bare and show another side of their persona. It's playful, unabashed, and healthily candid—a place where taboos are not taboo." Methven is unapologetic, shameless, and bitingly funny—an emerging gatekeeper of fantasy and celebrity that is about to slap the wider world awake. The pilot, directed by Pat McGee and produced in association with Cinema Libre Productions, features bombshell interviews with the late Aaron Carter (taped three months before his untimely death), Bling Empire's Kevin Kreider, former NFL defensive end turned reality star Colton Underwood, and other guests discussing outrageous topics.
Other shows in development include Cheaters of Waikiki, which tempts couples with cash prizes for cheating on their partners; Amen: Dating on the Dark Side, which sends a pastor's daughter on dates with men who could be priests—or could be porn stars; and Be My Fan, where influential OnlyFans creators co-live together to make explicit content suggested by viewers.
"We've got a pretty large number of projects, with an ambitious plan to get three of them on the air in After Dark Productions' first year," she says.
A tall order? It won't be the first time Kaila's defied expectations. Both well educated and well trained, Methven started her fashion and lingerie lines Madame Methven and Latrodectus in Los Angeles in 2018, after earning a master's degree in fashion and an MBA in brand management. "I started out as a costume designer," she told BELLO Mag in 2020, "and one of the first garments I ever made was a stunning blue jacket worn by Beyoncé in the hit Lady Gaga music video for 'Telephone' during my internships for John Galliano and Jean Charles de Castelbajac in college. I then decided to make theatrical lingerie."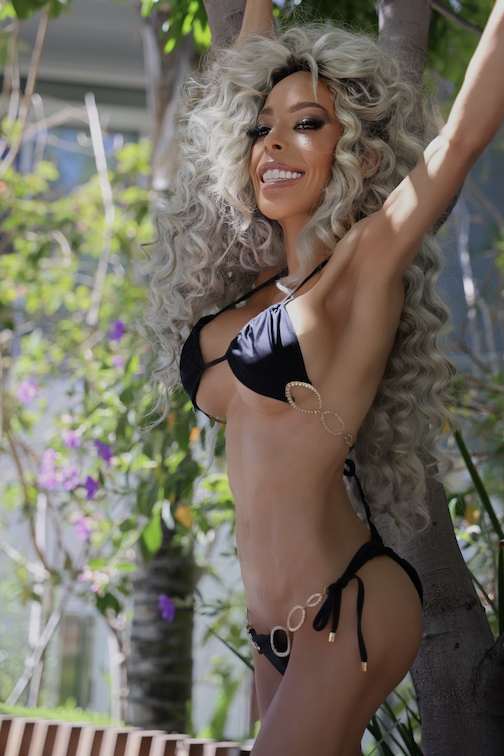 She then debuted three lines to the Madame Methven brand: Mademoiselle, Made to Adore, and LBKM. She was represented by bespoke designer's representative, Ivan Bitton. With a fervent desire to champion women and endorse body positivity, she helped transform the intimate apparel landscape. Her creations adorned celebrities such as Carmen Electra, Apollonia Kotero, Celine Dion, Beyoncé, Kathrine McPhee, and Cierra on red carpets worldwide and graced the pages of renowned fashion publications such as Vogue, Harper's Bazaar, and Elle.
Methven—who boasts 3 million Instagram followers—embraces her new direction with the same level of fervor, intensity, and flair for the outrageous and risqué as she approached fashion. She concludes, "I believe this is the perfect time to start a production company. I've got a ton of ideas, a great team and a sharp eye on success."