By Meryl Pearlstein
This is the year to pack your bags and explore the world. Valentine's Day gives you another excuse to share the gift of travel with someone you love. With these diverse options, you're sure to find something to make your significant other, friend, or family member swoon. Gift them now, book them later. Pick a time that works for you and celebrate Valentine's Day at your convenience! Bonus points if you know the love songs in this list.
SPA AND RESORT GIFTS, NO PASSPORT REQUIRED
This Magic Moment
Gift the rejuvenating "Time for Two" package for a long weekend (or weekday escape) to Destination Kohler in Wisconsin where it's a water paradise any time of the year. You'll spend two nights at the historic American Club or at the Kohler Cabin Collection. The resort's hydro experience includes a restorative and relaxing spa service for each of you at the five-star Kohler Waters Spa. There's also a resort credit to use at any of the resort's dining spaces or bars plus you'll receive discounts at the spa and boutique. While in Kohler, get your art fix at the Art Preserve, an experimental space with more than 35 artist-built collections, and a fitting complement to the John Michael Kohler Arts Center.
You Make My Dreams
If Japan seems too far at the moment, you can surround yourself in a Zen-like paradise inspired by the ryokans of the country. Zen-like gardens, water features, Asian slippers and other accoutrements will transport you to the Land of the Rising Sun without needing a passport. At a time when sleep tourism is the rage, a stay in Gaige House's Ryokan Zen Suites in Glen Ellen, California creates a calming space with enhancements typical of classic ryokans. You'll find yukata robes, geta (Japanese flip flops) and zori slippers in your suite along with sake, Japanese cast iron tea service, Yoku Moku cookies and a Bose sound system playing Zen-influenced music. You won't see a true onsen here, but there are deep Japanese soaking tubs and private rock gardens to set the mood. Through March 9, 2023, rates are 25% off.
Sea of Love
"Some Like It Hot," as the Broadway play opines. Others like it breezy and prefer a waterfront view. And nothing says romance like wine and roses or maybe wine and chocolate-covered strawberries. Throw in flowers, petals artfully placed on your bed, and candles lining the room and you have the makings of a romantic escape by the bay. Through March 24, Balboa Bay Resort in Newport Beach is celebrating love in all its various forms—love for your family, friends, pets, and yourself with the "Romance by the Bay" and "Head Over Heels" combo. Because you'll probably want to laze in your room and take in the views, you'll get a thoughtful credit for breakfast in bed.
FOR CITY LOVERS
Crazy in Love
You can tap into your sweetie's love of "Emily in Paris" with The Elser Hotel's "A Magic City Love Affair" package. Upon arrival, couples will find rose petals on the bed and a fresh bouquet from European-inspired florist Zoom Bloomz. An ode to Emily and Gabriel's secret bubbling romance, couples can play Love Lingual conversation-starting game in their room dressed in Etam Paris lingerie and red silk pajamas (included in the package). A Date Night candle adds a glow to the evening. To complete the city romance experience, you'll enjoy a chocolate fountain and strawberries, plus a privately catered French menu. For a steamy end to the evening, couples receive a 4LoveBirds massage kit with bath salts, massage oils and floral bath soap shaped like rose petals. Maybe they should have named the package, "Miami Heat."
Signed, Sealed, Delivered I'm Yours
For a stay with a view, LondonHouse Chicago invites guests to take their romantic inclinations to new heights. From your room or from LondonHouse's LH Rooftop bar, the skyscraper backdrop dazzles day or night. On cooler days, the rooftop's outdoor igloos are pure romance decked out with flowers and hearts. The historic cupola, dating back to 1923, offers a higher and even more secluded space for couples to share a romantic moment as does the private fireplace alcove in the LH on 21 restaurant. If these romantic spots inspire you to pop the question, you can choose from the hotel's array of "Cupola Proposal Packages" with romantic names like Hugs & Kisses, Love Song and Forever Yours.
The Look of Love
In the heart of TriBeCa, Four Seasons Hotel New York Downtown is an urban chic destination for your favorite city fan. The hotel's global-inspired Spa offers transformative, love-centered experiences and includes sessions from resident healer Nicole Hernandez, The Traveling Hypnotist. Through her hypnosis-driven practice, Nicole will work with you solo or as a couple to develop a deep inner connection through romance and love. You'll probably want to buy a crystal of your own to continue the glow once you go back home.
I'm On Fire
No matter if it's freezing or balmy outside, The Newbury Boston encourages indoor cuddling in a Fireplace Suite. With a comforting scent from a choice of woods and the crackle of the fire, the suite oozes New England romance. You don't need to build your own fire — a fireplace butler attends to that, setting the perfect ambience for an evening indoors or a warm-up after exploring Newbury Street's tony shops or the Public Garden. To keep you happy, you can enjoy a menu of sweet and savory bites as well as cozy cocktails en suite. Book ahead for a dinner seating at the hotel's sexy rooftop restaurant. Contessa. Available through March 2023.
THE GREAT OUTDOORS
It Had To Be You
Is your better half an outdoorsy type? Book one of Fairmont Jasper Park Lodge's signature cabins where luxury and privacy meet the great outdoors in a gorgeous Canadian national park setting. Have you thought about making this gift more than just a getaway? Perhaps it's time to tie the knot. Then you might want to choose one of the resort's three "Elopement" packages where you can surprise your honey with all the planning taken care of for a seamless impromptu wedding — inquire about options when you book. If you both love skiing, consider booking the "Ski for Free" package, valid until April 30.
Ain't No Mountain High Enough
Surprise your skiing sweetie with a holiday to a North of the Border mountain, Le Massif de Charlevoix, a little over an hour's drive from Quebec City. Not only will you find yourself in the heart of the action at the slopes, but you'll also enjoy quick ski access from the chalets at the top of the mountain or from ski-in ski-out units with the ski-lodging combo offer. Starting at $224 per person, based on double occupancy, the package includes accommodations and the best rate on ski tickets (delivered directly to your unit). Add more snow fun with snowmobiling or a winter walk with your own sled or cani-scooter with area activities.  
I Only Have Eyes for You
For a different kind of wilderness escape, a trip to Nova Scotia might be calling your name with the Romance Retreat Package at Sally's Brook Wilderness Cabins in Cape Breton. Here, the choices are yours: take in the views of St. Ann's Bay, explore pristine forest trails on snowshoes, or relax in the wood-fired sauna during this romantic escape for two. A cozy cabin stocked with a bottle of Nova Scotia sparkling wine, gourmet local truffles and savory treats is your home for two nights You'll dine in the CookHouse, or in your cabin if you prefer, on a breakfast basket filled with savory and sweet preserves, fruit, free-range eggs, cereal and yogurt.
Up the Ladder to the Roof
Are you looking for a destination that will take you totally offline? No texting and no emails? And one that's fully sustainable and quite adventurous? Those goals can be achieved by visiting SAVIA, a 17-acre private reserve in the cloud forest mountains of Monteverde, Costa Rica. At this sanctuary for nature and biodiversity, created by environmentalists from the Hotel Belmar family, you'll select a curated forest immersion leading to new connections with nature and yourselves. While experiencing the likes of forest bathing, you'll explore the tropical forest from ground to tree-top. Led by a guide with all safety measures enforced, you'll hike, walk on a hanging bridge, and rope climb to high-altitude viewing platforms, canopy-level hammocks and the hollow inside a live ficus tree. You are encouraged to tune into the surrounding nature, stopping to meditate in curiosity pods, bird and animal watch, and enjoy a picnic above the forest canopy.
ISLAND LIFE
Love Hangover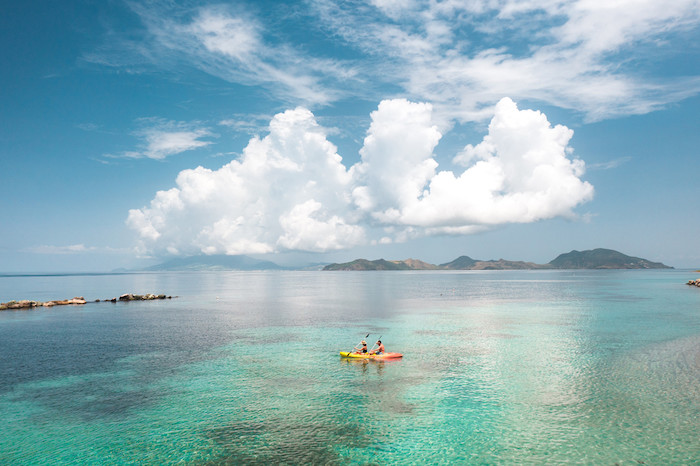 Does your sweetie prefer a beach escape? In Nevis, luxury and love are celebrated all year long. The Four Seasons Resort Nevis: Season of Love Package can be booked through December 15 and will fête the two of you with a sexy pool studio to sleep in, a private Caribbean dinner, and a very personal "Spa Under the Stars" couple's massage experience followed by dinner. The package is designed for privacy and indulgence with a private sunset catamaran sail, private cooking class, private painting class, botanical tour, picnic and beach cabana, plus all transfers. If you decide not to do any of these activities and just stay by the beach or pool, that's fine too!
Golden Hour
In Bali's cultural heart of Ubud, in a setting marked by the Ayung River and verdant rice paddies, Mandapa, a Ritz-Carlton Reserve is a tranquil and secluded sanctuary to celebrate love. Mandapa's Ultimate Romance Package is a three-night experience, designed for relaxation amid the beauty of the area. You'll start the day with breakfast in bed facing the lush forest while listening to the birds singing before heading out to explore Bali. Mandapa's Classic Vintage Volkswagen Tour takes lovers on an unwinding journey through the countryside, passing the rice field of Ceking village and visiting the Pura Gunung Kawi Sebatu holy spring temple dating from the 11th century. A romantic picnic is set up along the way. At the end of the day, couples can indulge in a private dinner under the stars in idyllic resort locations like the Cliff at Sawah. During their stay, guests will also enjoy Mandapa's Royal Spice Ceremony, a mind-and-body spa treatment traditionally given to a bride and groom before their wedding to ensure deep relaxation. To add to your wellness experience, you can book a session with a local Balinese healer.
At My Most Beautiful
Author Elizabeth Gilbert introduced us to the concept of inner knowledge and balance in "Eat Pray Love." Soulshine Bali takes the mantra one step further with their "Eat, Play, Love Yourself" package. At the Sound + Wellness Resort, the focus is on indulgence and spirituality but balanced in a good way: with good food, good fun and good self-care. Indulgence means accommodations in a Panorama Penthouse with flowers on your bed and in your bath. Plus a bottle of rosé, daily yoga and breakfast, bike excursions, and the pièces de résistance, Soulshine's spirituality and spa experiences.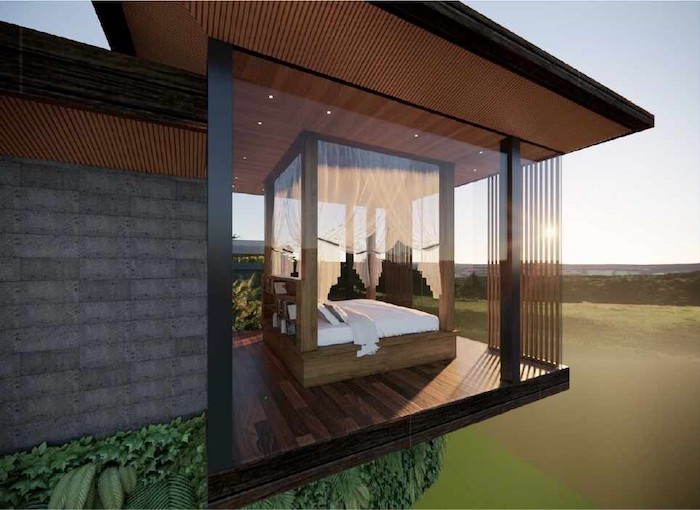 You'll come away from your bespoke Balinese energy healing session, sound healing and intuitive reading, water temple purification ceremony, and daily spa treatments with a refreshed sense of self and romance. Book now through March 25.
Love Is Blue
If diving is your passion, you'll want to travel to The Dhaalu Atoll, considered one of The Maldives' top regions for scuba. Here you'll find Kandima Maldives, a resort that excels at underwater sports but also has plenty of activities for non-divers. You'll be busy dining at Kandima's ten restaurants, working out at BURN Fitness Centre with its private swimming pool, relaxing at the esKape Spa, channeling your inner Gauguin at the dedicated art studio, surface snorkeling the reef from the overwater platform, and rocking out to live music. For more romantic bliss, reserve a dinner under the stars, a couples' massage or a romantic sundowner experience on a luxury yacht. Sign up for the "Pamper Me A Lot" program where you'll learn the techniques of massage.
MUSIC LOVERS
Light My Fire
Treat your music lover with a trip to Vancouver to experience a concert completely lit by candlelight. You have a variety of concerts to choose from: do you like Queen or prefer Tchaikovsky? Beyoncé or Vivaldi's Four Seasons? Maybe pick two differing ones for variety. There's nothing more romantic than this, except maybe checking into the JW Marriott Parq Vancouver to indulge in their luxurious "Suite For Your Valentine" package. Make your romantic getaway one to remember with Champagne, house-made macarons, foie gras parfait and a cheese pairing. Reconnect on the rooftop pool area with cocktails overlooking the lights of the city before dinner at The Victor, a stylish restaurant on the rooftop. 
A EUROPEAN HOLIDAY
Love Rollercoaster
I'll bet you never thought of this as a way to woo: taking a spin on the famous London Eye. Book the cabin called the Cupid Pod and show your special someone the views of London from on high, enhanced with a bottle of Pommery Rosé Champagne and a box of Hotel Chocolat Pink Champagne Truffles, both served by your own personal host. Finish your evening with a stroll through Connaught Village where the Tree of Life is adorned with a colorful neon "love" installation.
I Can Hear the Bells
While the thought of "Game of Thrones" might not conjure up your type of romance, the Dalmatian Coast setting where it was filmed is like a living fairytale. A visit to Dubrovnik, a UNESCO World Heritage Site in Croatia, is a walk back in time through medieval, Gothic, Renaissance and Baroque periods with pedestrian-only streets, steep and winding culs-de-sacs, and access to the top of the encircling stone walls. Check into a balcony room at the luxe Hotel Excelsior Dubrovnik, overlooking the Adriatic and Old Town. Request a bottle of one of Croatia's famous red or white wines and relax as you watch the ferries cross from the harbor to Lokrum Island.
Then stroll to the Dubrovnik Cable Car to the top of Srd Hill where the views of the sunset are most dramatic and you can see the entirety of the city and the surrounding islands. Keep the fairytale alive with a romantic candle-lit wine pairing dinner at Sensus at the hotel. Wind down with a nightcap at the adjacent Abakus Piano Bar.
Royals
Treat your honey like royalty at Pedras Salgadas, a four-star resort just an hour from Porto in Portugal.
Once a holiday destination for royalty, the spa town will indulge you with the power of the water and the natural beauty of the park. In the center, blending in with the natural environment, sit the Eco Houses, a modern hideaway designed by architect Luís Rebelo Andrade with cutting-edge technology, and spacious outside decks fit for a king and queen.
What A Wonderful World
A weekend in Iceland could be the surprise gift your partner has always wanted. Sky watching takes on a new cast when there's no light pollution. But, beyond focusing on the evening light show, your Iceland getaway can alternate between exploring the snow-covered, glacial wilderness and the attractions of the capital city Reykjavik. Make your base at Canopy by Hilton Reykjavik City Centre, an eclectic hotel comprised of six connected buildings that began life as a furniture factory, music venue and arts hub. Bundle up to feel the presence of nature's force at the geysers and waterfalls in Þingvellir National Park. Warm up with a dip in the thermal waters of the Blue Lagoon and treat yourself to a nourishing mud mask before returning to the city center and its restaurants, museums and shops.
CRUISING PLUS PLUS
Love Story
Valentine's Day is a national holiday on the original "Love Boat" line, Princess Cruises. Princess hosts vow renewals onboard any day that you designate as Valentine's Day. Choose from the cruise line's 380 destinations for a trip customized to your interests. Princess's Celebrations packages will let you surprise your sweetheart no matter whether you're just dating or you've married for years. If you haven't yet tied the knot, Princess will put together an at-sea wedding with as many flowers, bells and whistles as you'd like. You can even ask the captain to marry you in the pool or on the SeaWalk!
Cruisin'
Onboard the all-suite, mega-yacht Celebrity Flora, the first ship designed specifically for the Galapagos, guests can get closer to the outdoors with the "Galapagos Glamping" on-deck overnight experience. The evening starts with cocktails and an exclusive campfire-themed dinner curated by a Michelin-starred chef. After that, a naturalist will personally guide you in stargazing from the deck, where you will view the constellations of both the Northern and Southern hemispheres with your binoculars. To complete the experience, you'll sleep under the stars in a cabana that transforms into a comfortable double bed . You'll wake when the sun does, with a private breakfast to greet you.
Promises, Promises
If seeing the Aurora Borealis has always been a dream, expedition line Hurtigruten promises Northern Lights sightings on Norway sailings during the auroral season from September 26 to March 31. If the Northern Lights do not appear at least once during your cruise, Hurtigruten Norway will offer a voyage free of charge. Your chances of seeing the aurora are great on this cruise — all cabins and suites have a 'Northern Lights alert' which will tell you whenever the crew spots sightings of the aurora so you can rush to your window or dash outside to catch them.
You Take My Breath Away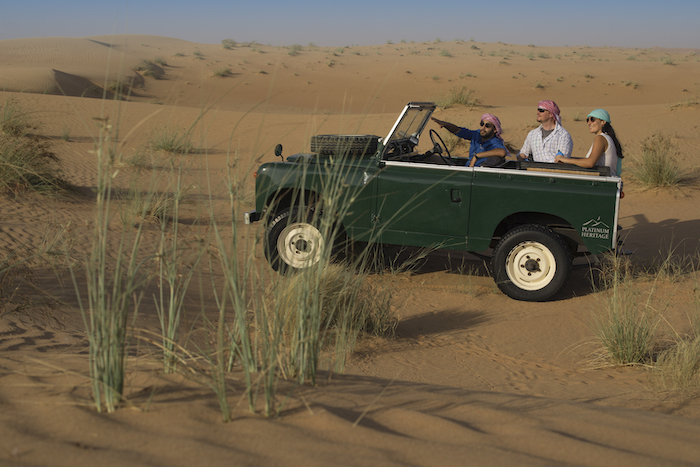 Has the larger-than-life aspect of Dubai always fascinated your sweetheart? Then a travel gift there might just be the ticket: there are many ways to indulge in distinctive experiences all in one stay. Organize a romantic meal for two in the privacy of your own villa at the stunning Melia Desert Palm Hotel. Enjoy the bespoke dining experience complete with a personal chef and waiter serving a gourmet barbecue just for you two. After dinner, you can continue your evening on a private, chartered luxury yacht for a water-based perspective of the country's attractions. Then, instead of returning to the hotel, gaze at the stars in an immersive overnight camping safari in the desert where you'll spend an unforgettable evening around the bonfire at Platinum Heritage's Bedouin camp. Revert to an elegant indoor dining experience the following evening at Michelin-starred Ossiano surrounded by floor-to-ceiling views of one of the largest aquariums in the world. All of this can move you to do more of the unexpected: should you want to pop the question, a diver can be arranged to display a placard with a message of your choice. Now, isn't that better than reading it on the marquee at a baseball stadium?
Just Like Heaven
Two of the best things to do in California's Wine Country are wine tasting and hot air ballooning. Now you can combine them on a magical sunrise flight with Sonoma Ballooning with a post-flight Champagne toast, followed by a tasting at Sangiacomo Family Wines in Sonoma. You'll get a birdseye view of Sonoma Valley, downtown Sonoma, the rolling hills of Petaluma, and outlying views of San Francisco Bay and Napa Valley., and after flying over Sangiacomo's sustainable vineyards, you'll sample the products of 100 years of farming and 50 years of viniculture. It's never too early for Sangiacomo's acclaimed pinot noir and chardonnay, paired with local artisanal charcuterie.