By Kathy Carpenter
Coronado Playhouse presents a comedy of one-up womanship, Ripcord, by David Lindsay-Abaire which brings us an aging woman story in the vein of "Golden Girls." Prepare to be entertained by classic sarcasm only the older generation can get away with. It is clever, funny, and a bit beyond acceptable behavior. How far would you go to win a bet?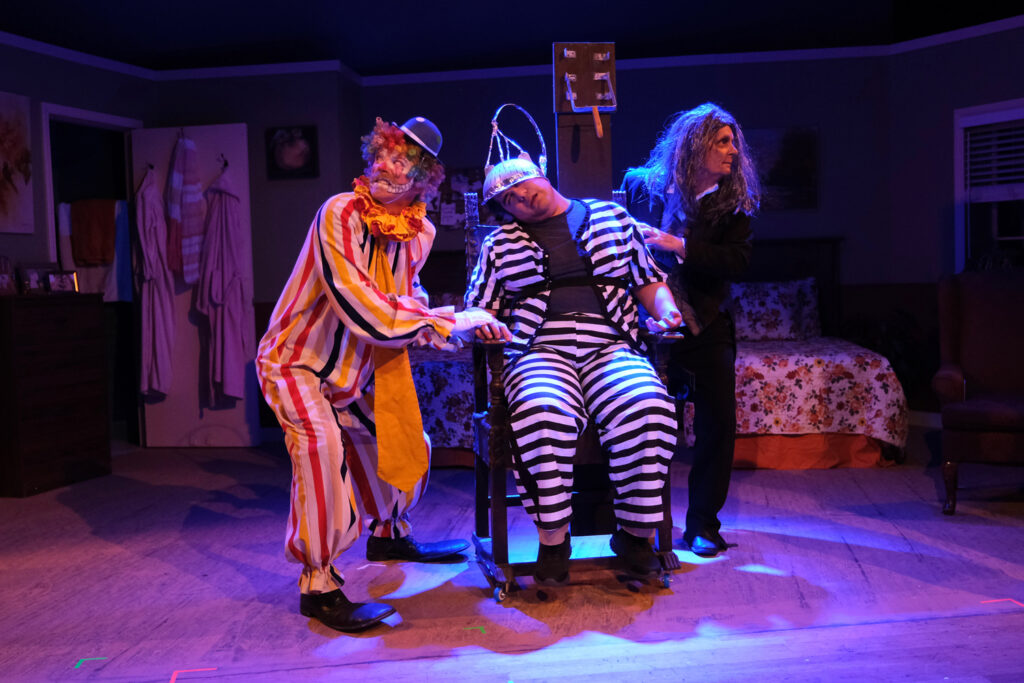 Sharing a room can be a huge source of discord. Abby has lived at Bristol Place Senior Living Facility for several years. She has a new roommate, Marilyn, and she doesn't want one. Abby wants to be alone. Unfortunately, she doesn't have the money to pay for a private room. Thus she drives her roommates out. No one has lasted until Marilyn. Marilyn is the opposite of Abby, Marilyn is sunny, cheery and loves the company. Abby is like Marilyn's husband. If she can live with him she can live with anyone. Marilyn likes Abby and won't be driven out . Is the room big enough for the two of them or will they drive each other crazy?
Abby is determined to get the room to herself. She makes a claim she can't be scared, Marilyn claims she doesn't get mad. Marilyn is always trying to make crazy bets with Abby who comes up with a plan. Here's the bet -if Abby can make Marilyn mad before Marilyn can scare her, Marilyn will leave her the room. Marilyn loves the view from the room. She agrees to the bet and if she wins, she gets the bed by the window, Abby's bed. Who will win and is the room big enough for the two of them?
Directed by Kira Blaskovich Ripcord, is a character driven showpiece for women who don't normally get the shining roles. Dori Salois continues to wow the audience in her mature woman roles. Marilyn is played by Ellen Lawson who has the talent and intensity to match Solois beat for beat. The relationship is kind of a Blanche/ Dorothy type (for those Golden Girls aficionado's. The other actor is Scotty played by Isai Luna, is the facility worker who takes care of the women. He is a compassionate man who treats the women equally. 
Ripcord is more of an amusing type show rather than laugh out loud show but the one laugh out loud moment for me goes to Isai Luna. He mastered the moment. Fatima Pimienta played the remaining female roles. Mainly Marilyn's daughter, who would do anything for her mother. I love Fatima as the daughter, she was perfect. As her husband we had David Dartt. His stand out moment came as the masked man. Last but not least Lee Smith who rocked the clown. This is a solid cast to tickle your funny bones for a couple hours.
Ripcord
Coronado Playhouse
January 13 – 29 2023
Thursday thru Sunday
1835 ?Strand Way, Coronado
619.435.4856
https://www.coronadoplayhouse.org
Coming soon
Company A Musical Comedy
Music by Stephen Soundheim
March 3 – March 26, 2023