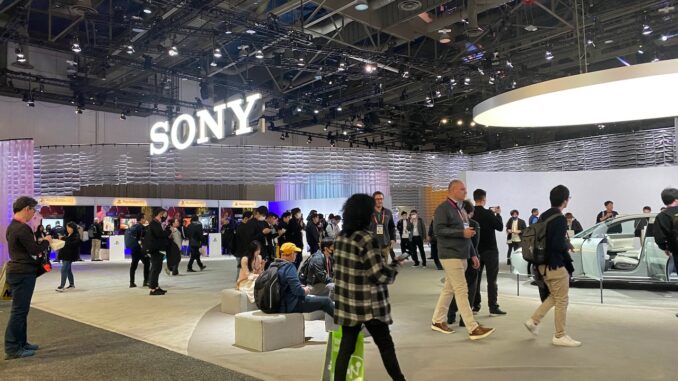 CES – formally known as The Consumer Electronics Show – is a nirvana for techies. The 2023 show, held annually in Las Vegas, featured over 3,200 exhibitors and covered 2.1 million square feet over its four day run in January, 2023. More than 40,000 international visitors from 140 countries were there to preview the products on the market or coming on soon that mirror the incorporate in technology.
Our experience at the CES started with a lecture by Steve Koenig, Vice President of Market research for CTA, Consumer Technology Association, who reviewed how technology is transforming our general economy. Technology is being used to solve supply chain problems, labor shortages, and even stubborn inflation. He said that 5G is leading the way.
Apparently due to the recent accelerated digital transformation, we are close to operating in the metaverse. The metaverse is a buzzword for three dimensional virtual communities where people can meet, work, and play. As example, technology is now involved in taste and smell. Technology has helped major advancements in medical care as well as transportation. Improved batteries for vehicle charging options are on the way. Koenig's talk was extremely upbeat.
Since it is impossible to review all the exhibits, we decided to concentrate on smaller exhibitors featuring products focusing on health and wellness, particularly for seniors. We heard that Caterpillar had a huge exhibit demonstrating how technology can help the farmer. It just wasn't our thing. Here are a few of the exhibits we visited.
General Electric representative Andre Zdanow demonstrated its smart mixer. The consumer can transmit recipes to the mixer from a smart phone. Alexa can be used to start the mixer and program it in weights and mixer speeds.
Valencell is planning to launch a cuff-less, fingertip device and mobile app to measure blood pressure. This will simplify the obtaining of this key piece of health data.
Y-brush is a unique device which enables you to brush your teeth is 10 seconds. This rechargeable device is also designed to remove plague without harming your gums.
I was particularly interested in the AirTamer – a personal air purifier that is worn around the neck. It eliminates pollutants in your personal area when you are in a tight space such as an airplane or crowded subway. A good product for Las Vegas casinos as well.
Amelia Thomas of Mighty Health talked about a health and wellness app for people over 50. She told us that you simply go to the website and click on it. Then fill out the questionnaire so they can, "personalize your exercise program" or you can download the app from the app store. And if you are covered by United Health Care's Medicare, there is no charge. And there is a one on one health coach. So even in this age of advanced technology, it is good to know that it is possible to communicate with a real person who will help you move toward a healthier lifestyle.
Withings offers several medical tech products. Their scale is especially unique . It not only delivers basic weight data, but also essential cardio data to a smart phone. Company rep Paul Buckley told me that his product U Scan retrieves information from your urine including your Ph balance, your ketones your hydration level and sends the data from your commode to an app on your phone.
We were astonished that several companies were featuring smart toilets. Sit down on a toilet seat and have your blood pressure measured and sent to your doctor. Your urine can also be measured to ensure your health.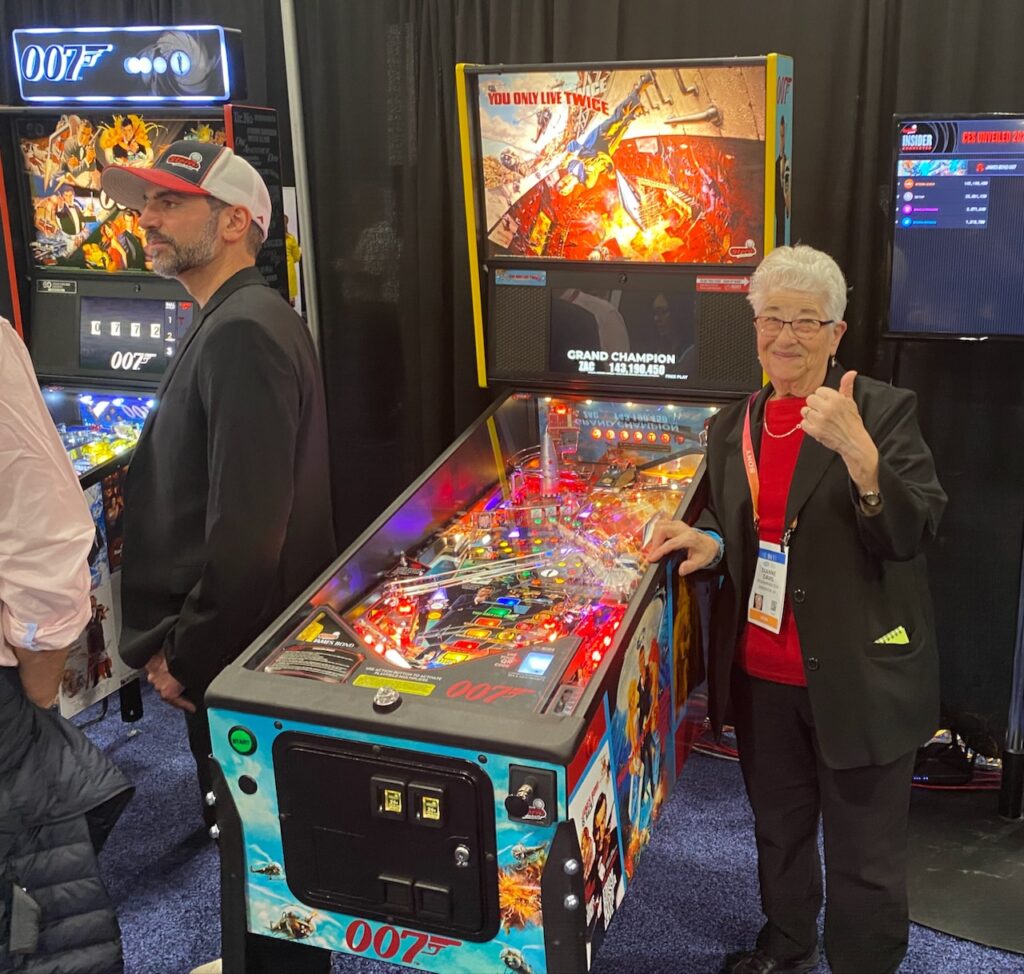 Stern Pinball On a lighter note, I remember the days when $0.25 got you 5 balls to play in a pill ball game. Well, Stern Pillball, founded in1986 is still around but the going rate is more like 3 balls for $1.00 these days. Robert Stern the founder said that they are in, "all of western Europe" now. CEO Seth Davis told us that, "the majority of the games go into people's houses these days."
And just when you think you've seen it all…. we visited BirdBuddy, a smart bird feeder that helps people reconnect with nature. A rep told us that it fosters a closer relationship with our backyard visitors. The technology is artificial intelligence that recognizes more than 1,000 bird species. Apparently, in addition to feeding these birds, we are able to contribute important information to a database of bird migrations and populations which helps experts to better understand and protect them. There's a high resolution camera and other technological components. So this one really is for the birds!
CES is an exhausting excursion into the future of technology. We'll look forward to returning from January 9 – 12, 2024 to see the newest in inventions and innovations.
Article by Burt Davis and Dianne Davis Photos by Burt or Dianne Davis