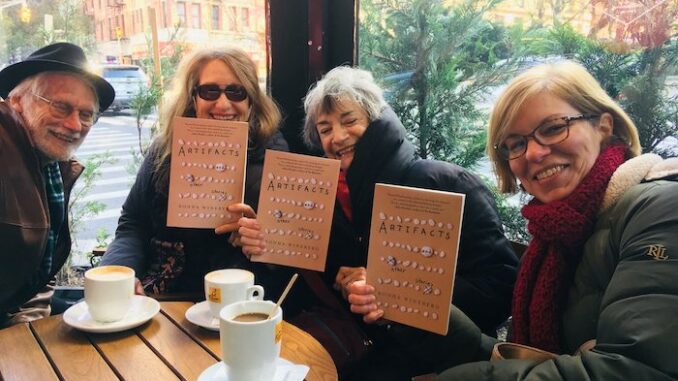 As I came to the end of award-winning author Ronna Wineberg's new book, "Artifacts and Other Stories", a collection of 14 short stories, I read the final story which refers to New Years and it was, in fact, New Year's Eve, 2023. I found each story relatable, intriguing, well written and compelling so my feelings were mixed as I came to the end, both glad and sad to finish.
In this, her fourth book, Wineberg's writing flows, almost musically, while the dialogue feels comfortable and true. In each story there is a woman in a relationship whose life turns on her decision. (Even in the one story that is a man's story, it is the woman's decision that becomes the pivotal aspect of the story.) The back stories are skillfully brought into focus and the reader drawn into the story.
In a series of questions and answers Wineberg shares thoughts about her newest book:
What inspired you to pen your fourth book, a collection of short stories, Artifacts and Other Stories?
I was inspired to write this book by what I see in the world around me, by what's happened to friends, family, and acquaintances, and by my own experiences. I wrote individual short stories over time, and a few years ago, I decided to collect them into a book. There is so much fluidity in relationships in our contemporary world. I wanted to capture the shifting nature of love, capture the choices we make and the choices that are thrust on us. I'm divorced after a long marriage, and I've experienced the ending of relationships. I consider the book my pandemic project. In early March 2020, I watched a zoom presentation by a woman who runs a resiliency center in Israel. She said the pandemic could last one or two years and restrict normal activities. At the time, this seemed impossible to imagine. People would be at home, she said, and would have to cope. If her prediction about the pandemic was accurate, I thought, I wanted to use the time at home productively. The pandemic inspired me to finish putting together this book. I chose what stories to include then, revised them, and submitted the manuscript. Working on the book during the pandemic helped me focus on writing and distracted me from the virus and unraveling of life as we had known it.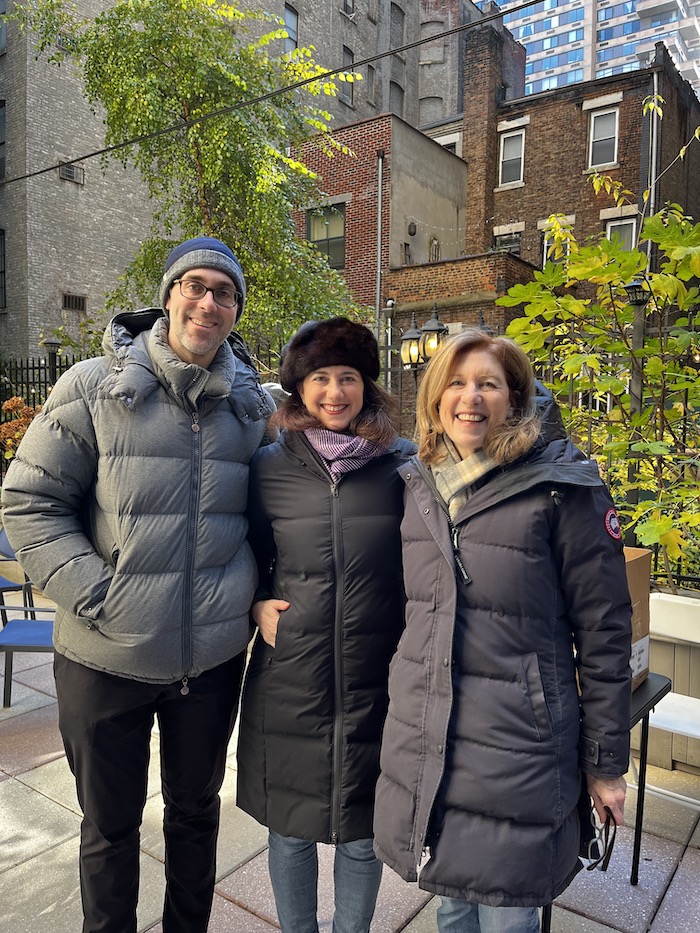 What challenges are you faced with when trying to write a moving story that spans just 10-20 pages?
Short stories have to be compressed and focused. I love the precision and economy of a story. One of the challenges of writing a short story is to create characters that have depth and to structure a plot that moves forward in just 10 or 20 pages. I often imagine a whole world and many situations for the characters, but much of that doesn't appear on the page. Another challenge is deciding what to include in a story, what to leave out. I try to trim the excess—characters, dialogue, or narrative that aren't working. Sometimes it's hard to let go of sentences I've crafted and like, but aren't necessary in the story. And it can be a challenge to know where a story should begin and where it should end.
In your newest book, most of the protagonists are middle-aged and most are women. Why?
When I was choosing stories for the collection, those that fit together thematically were ones with female protagonists. I decided to include a story narrated by a man for variety. In the book, characters are women at different stages of life, making choices. I'm interested in women as they age, how they continue to grow emotionally, women in middle-age and older, the limitations and possibilities for their lives. So many stories and novels are written about young people. I wanted to explore the challenges older women face, the joys. I wanted these women to have full lives, to experience love and desire when they were older as well as loss that comes with age.

While Ronna Wineberg (website) began her career as a public defender, she soon joined a host of other lawyers turned author and has received many awards for her writing. Her growth as a writer is evident as each new book appears. I can't wait for a novel that is lurking in the wings.
Her latest book was long-listed for the Shelf Unbound Best Indie Book Competition and was a finalist for the Eric Hoffer Book Award. Over the past three decades, her writings have received recognition that incudes being a finalist for a Bread Loaf Writers' Conference Fellowship, a finalist for Moment Magazine Short Fiction Contest, winner of New River's Press Many Voices Project Literary Competition, finalist for the Willa Cather Prize in Fiction, and a prize in the Denver Women's Press Club Story Contest.
She is the founding fiction editor of Bellevue Literary Review, where she served 21 years as its senior fiction editor, and now is their contributing fiction editor. The publication is credited with publishing the early work of Celeste Ng, who went on to become a New York Times best-selling author. Wineberg has also served as the president of Tennessee Writers Alliance and was a member of the program committee for Southern Festival of Books.
Wineberg was awarded a prestigious Fellowship in Fiction from the New York Foundation for the Arts, Residencies to the Virginia Center for the Creative Arts, Residencies to Ragdale Foundation, and a Scholarship in Fiction from the Bread Loaf Writers' Conference.
Her work has appeared in numerous literary magazines, including Michigan Quarterly Review, Berkeley Fiction Review, North Dakota Quarterly, American Way, Colorado Review, Jewish Women's Literary Annual, and Valparaiso Fiction Review.
Wineberg's earlier books include On Bittersweet Place, Nine Facts That Can Change Your Life, and Second Language. She was a regular contributor to the blog of Psychology Today and has appeared on National Public Radio KDSU and on WGN Radio in Chicago.
You can purchase Artifacts and Other Stories……
at Amazon Bookshop.org Indiebound and Serving House Books (www.servinghousebooks.com) which publishes poetry, fiction, and essays from throughout the world. Most of its authors already have significant publishing histories. SHB publishes recognized authors as well as promising newcomers, and all projects are by invitation.
Artifacts and Other Stories
Ronna Wineberg
Serving House Books
South Orange, New Jersey
ISBN: 978-1-947175-56-3
$14.95
240 pages
October 18, 2022
Photos: Courtesy of Ronna Wineberg