The very exciting exhibition, "Pop América, 1965–1975"  will be at the Block Museum of Art at Northwestern University through Dec. 8.  This bilingual exhibition challenges and reframes familiar notions of Pop Art by bringing together artists from North and South America, as well as the Caribbean. 


The Block Museum is the final and largest metropolitan area venue for the touring exhibition, which was organized by Duke University's Nasher Museum of Art. Bright and impactful, the exhibition examines how Pop Art's bold and colorful imagery, references to mass culture and representations of everyday objects, signs and symbols, were embraced by artists working across the hemisphere. "Pop América" also takes a timely and critical look at the social and political impulses behind Pop Art from the mid-1960s through the mid-1970s.
Corinne Granof, Block Museum Academic Curator served as the onsite curator for the exhibition which originated as a collaboration between the McNay Museum of Art, San Antonio and the Nasher Museum of Art at Duke University.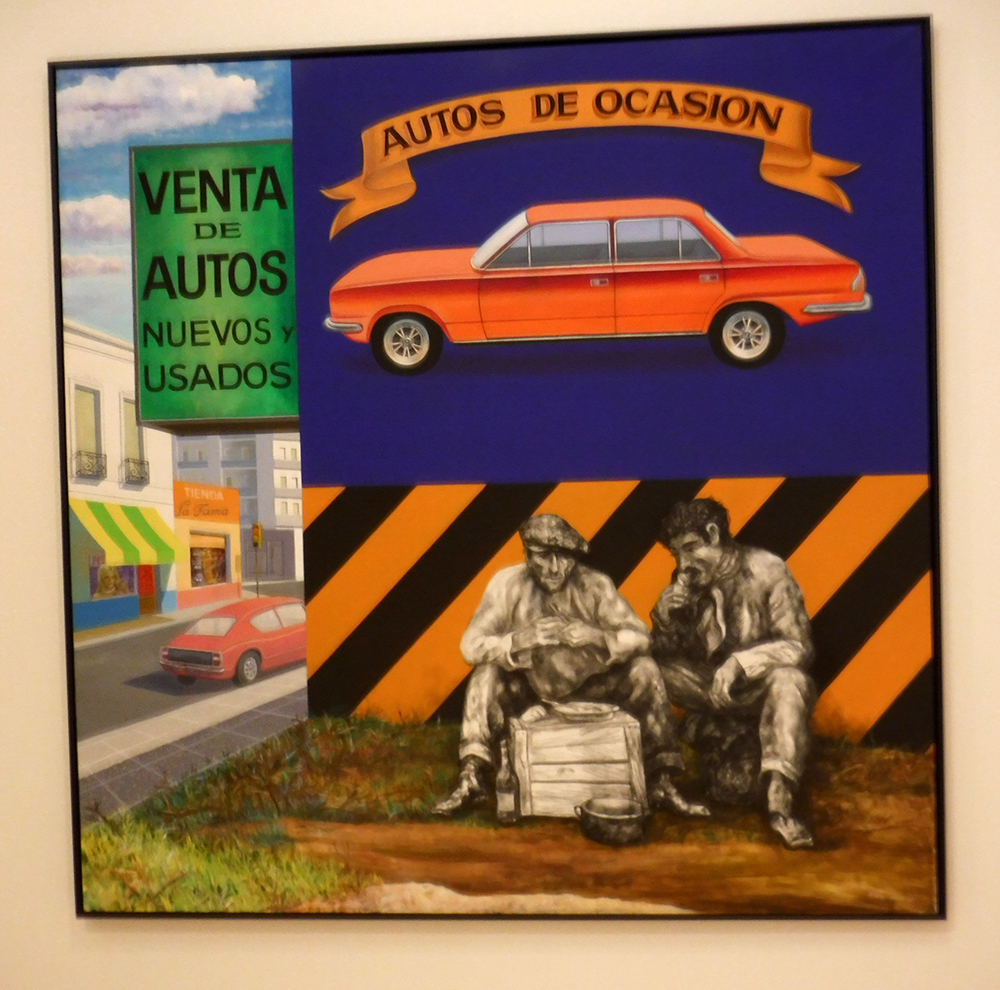 Corinne Granof was kind enough to answer some question that I presented, as follows:
What was the inspiration for bringing this exhibition to NU?
Pop América brings together dynamic examples of Pop-inspired art from across the hemisphere—North America, South America, and the Caribbean. The work is playful, colorful, and bold, and engages the viewer through multiple senses. Most artists featured in the exhibition are largely unknown in the United States. We thought it was important to share this unwritten history of Pop art from Spanish and Portuguese-speaking countries with our audiences, as well as the stories that speak to its political, cultural, and material contexts.
How and when did you first learn about the exhibition?
We felt this exhibition had an important story to tell and have been in conversation with the Nasher Museum of Art at Duke University about it for several years. We have worked with the Nasher on previous projects, and as university art museums we have very compatible missions and visions, with an emphasis on creating excellent content, potential for teaching, and a commitment to telling lesser-known histories of visual culture. We are also interested in artwork that speaks of its time and provides a window into historical moments that still have resonance today.
How does this exhibition relate to the art world at this time
While it is bold, compelling, and playful, the art in Pop América addresses political and economic circumstances and urgent social issues from the time it was created. For example, a theme that comes through in several works in Pop América is the influence of US-based multinational companies in South America, Brazil, and Colombia. It's fascinating to see the internationally-identifiable logo for Coca-Cola that shows up in several works as a way of commenting—sometimes critically—on US economic interventions in South America. At the same time, these works are familiar and accessible in the way they borrow from the familiar language of advertising.
I love the National Museum of Mexican Art (NMMA). It is one of the most prominent first-voice institutions for Mexican art and culture in the United States. It is so exciting that Block Museum will be expanding NMMA's reach to Chicago's Northshore, and sharing the wealth of NMMA's cultural knowledge with Northwestern University's audiences. How did this come about?
We are happy to partner with the National Museum of Mexican Art and are thrilled that they are playing a role of our programming—from the broadcast of YolloCalli radio on opening day to the artists' conversation that takes place in late October. Since the exhibition includes several artists from Mexico, as well as Latinx artists who were active in the US in the 1960s and 70s, the partnership was especially fruitful and beneficial to audiences at both institutions.
Photos: B. Keer unless otherwise specified.