The past is prologue in Wendy Kout's newest play Never Is Now. This writer poses consequential questions, such as—what happens when people from diverse backgrounds experience the firsthand accounts of ten survivors who were labeled "undesirable" and then thrust into Hitler's systematic genocide? Can evil break the human spirit, and why do we instinctively embrace the things that bond us together? NEVER IS NOW is just the beginning of a conversation.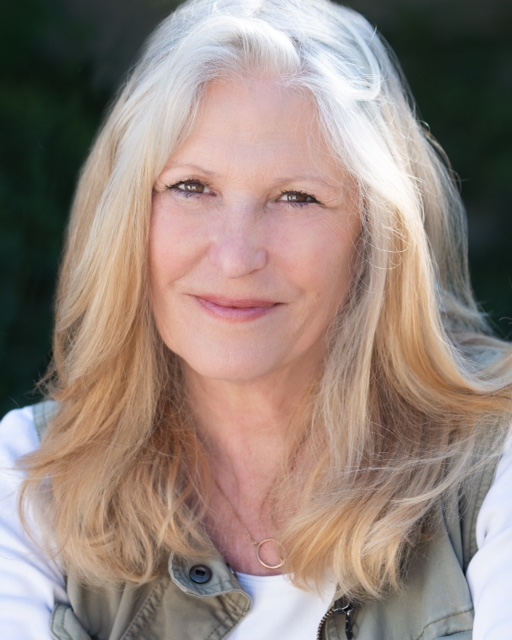 To better understand the answers to these question, Kout bridges the distance that occurs between todays millennials and Holocaust survivors. It's an intriguing play within a play as six actors tell the true stories of some of the last people to have survived the Nazi prison camps.
Genuine and affecting, the seeds of remembrance are planted for the survivors and will continue to be honored by yet another generation. The playwright shared a little bit about her journey of developing this project, and how it all began: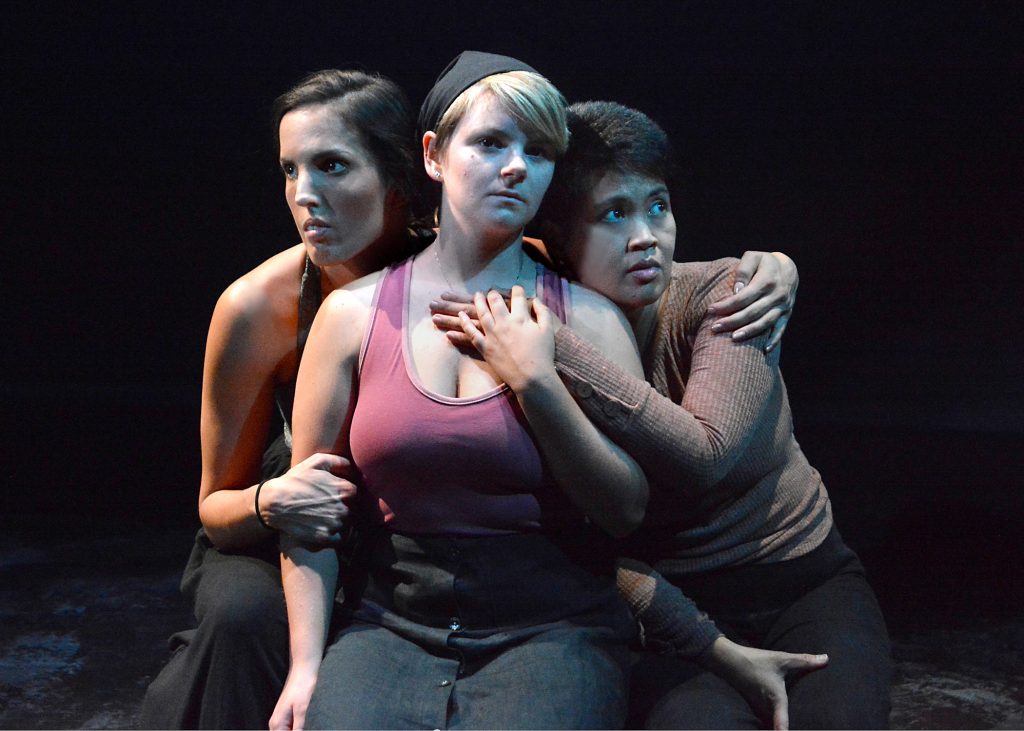 Ester: When did you become interested in writing, and more specifically in writing about the Holocaust?
Wendy: I was interested in stories as a child. The ones I heard at our dinner table, at school, at temple… and the ones I read. The first verbal fight I had was at age seven with our temple librarian. I wanted to check out "Exodus" and he told me I was too young for that book. I've been defying authority and censorship ever since. But, I did not feel ready to write about the Holocaust until I was commissioned to do so. It's such a responsibility…and honor. That commission was in 2017, for the play Survivors.
Ester: How did the commission for Survivors come about?
Wendy: I received a call from Ralph Meranto, Artistic Director of CenterStage Theatre in Rochester, NY. Ralph had produced the world premiere of my first solo-written play, Naked in Encino. He told me how one of the theatre's cherished programs was ending—where local Holocaust survivors spoke at middle and high schools, making a huge impact on students' lives. Now, the survivors were dying off or aging, and unable to continue. Ralph had an idea that he wanted to run past me. Many of the survivors' testimonies were available on video, but what about creating a theatrical presentation to tell of their perilous journeys? Something that could engage students—and keep the survivors' stories and lessons alive? I told him, "Ralph, you must create that!" He immediately said, "No, Wendy, YOU must create that." And I did, with his help and the help of too many to name here. Our CenterStage touring school production will be going into its third season this spring and has reached 25 schools and over 7,000 students. Productions of Survivors are now underway in other major cities in the U.S. and Canada.
Ester: Having adapted Never is Now from your play Survivors, could you describe the connection you felt between these characters of today, and the stories that you heard from the survivors of the Holocaust?
Wendy: Remember, when the survivors were going through the Holocaust, they were young. Youth is youth, no matter the time period. Insecurities, false bravado, self-absorption, falling in love…we can all relate to that. So, I worked hard on the relatability of our survivors because their experiences are so horrifying…so "unrelatable." We all connect on a core human level—whatever our differing circumstances.
Ester: What has surprised you most about working on Never is Now?
Wendy: I am continually dazzled by the level of talent, craft and commitment from our creative family at the Skylight Theatre. It's the stuff that dreams are made of.
Ester: Why was it so important for you to have a diverse cast?
Wendy: The Holocaust story is not just for the Jewish people. It's for and about any minority that is threatened. The diverse cast brings a modernity and universality to "Never forget. Never again. Never is now."
Ester: In what ways has it been helpful to be developing this play at the Skylight Theatre?
Wendy: Skylight Theatre has been my creative home for years. I've done three readings through the Skylight. I've grown three plays there…including Survivors. Gary Grossman, Tony Abatemarco and Michael Kearns are each brilliant at what they do and oh, do they know how to kick a writers' butt out of a comfort zone and into exploration. Never is Now is an ambitious and timely play. We're all digging deep to fully realize its promise, and that includes our amazing cast, co-director, Celia Rivera and our creative team. And after our stage production, we will focus on getting a version of the play out to LA schools, museums, and other venues. It's a blessing to be doing this work together and trying to make a difference. We've had so many new audience members come join our conversation!
Skylight is continuing their 'Beyond Conversation' series for audiences that want more from their theatergoing experience. The weekly post-Sunday matinee guest panel discussions allow audiences to gain deeper insights into the contemporary themes of the play and chat informally with community leaders. The schedule posted on Skylight's website: https://skylighttheatre.org/beyond/never-is-now-beyond-conversation/
Two American Sign Language (ASL) interpreted performances will take place: 8:30pm October 4 and 4:00pm October 19, 2019
NEVER IS NOW runs at 8:30pm Fridays, 4:00pm and 8:30pm Saturdays, and 2:00pm Sundays through October 27, 2019 (No performance on Sunday, September 29, 2019). Skylight Theatre is located at 1816 1/2 N. Vermont Ave, LA, 90027. Tickets start at $20 (opening night tickets: $75, include post performance reception). Information and reservations: (213) 761-7061 or (866) 811-4111. Online ticketing: here