Maison Marcel is a French sit down bakery located in the Lakeview neighborhood of Chicago, which offers a healthy menu with the freshest ingredients, in addition to the signature artisanal pastries by our Maître Boulanger from France. Freshly baked croissants and roasted coffee greet foodies the second you enter through the doors. The bakery also offers healthy smoothies at its juice bar, or gives you the option to bring your laptop or book and enjoy the natural lighting in its welcoming, boho-inspired deco open space.
Xavi De Yparraguirre, owner/founder of the beloved French bakery, named Maison Marcel in homage to his grandfather, an esteemed early 20th century Parisian culinary trailblazer. De Yparraguirre, with a solid background as an entrepreneur and restaurateur in Paris, is eager to share his love of his native city with Chicago.
If you are in a hurry, you can visit and enjoy the coffee window space located in the Lincoln Park neighborhood at 2008 North Halsted (rear). This go-to window is a unique chance to offer authentic French pastries straight from oven-to-window. Specialities include pastries, breads, and lattes, cappuccinos, and specialty drinks. All of the products are hand-made daily in the central kitchen located on the right of the window site. The grab and go Maison Marcel is a hidden gem that can give you a slice of Paris in the heart of Lincoln Park.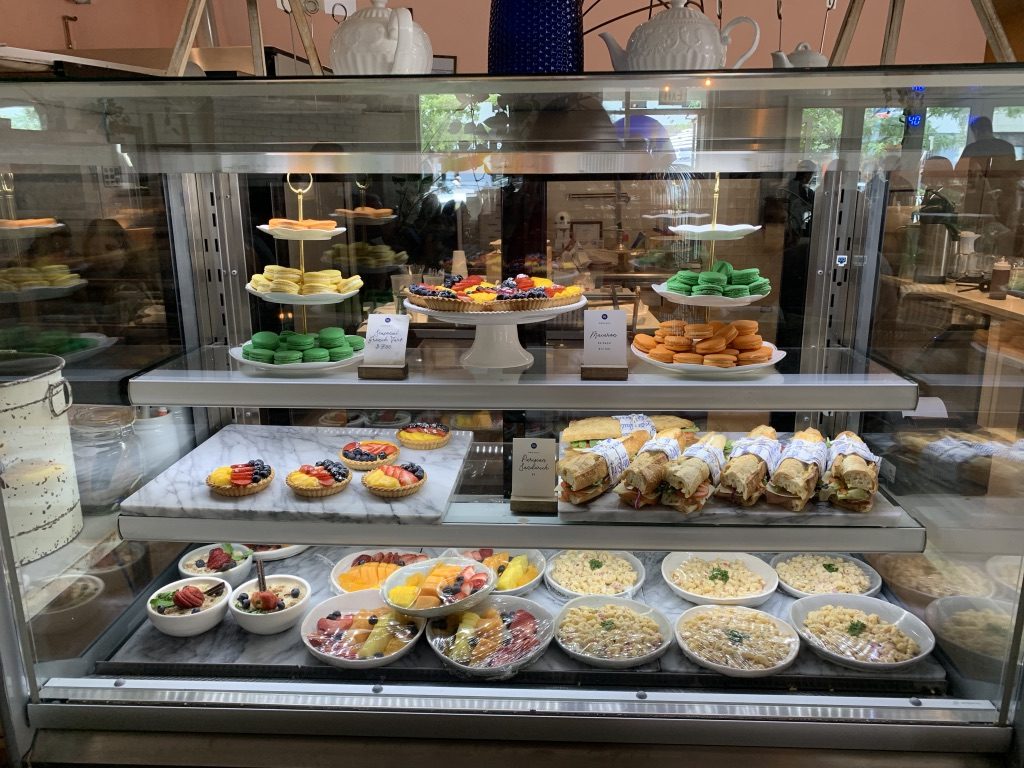 Maison Marcel was a refreshing dining option for European eats when my friend and I visited for brunch. The delicious menu offered delights such as coffees, lattes, espressos, tea, macaroons, smoothies, breads, and its signature French pastries such as croissants, pain au chocolat, chocolat twist, and seasonal French tart. Heartier entrees included delights such as eggs benedict, quiche, fruit plates, smoked salmon tartine, burgers, and French onion soup. We also appreciated the dairy and allergy-free and vegetarian options to choose from.
Since we could not make it to France that day, we chose to go all out with our meal choices! I knew instantly I had made the right decision to order the spinach and feta omelette. Perfectly cooked, fluffy eggs were paired with lovely sauteed spinach and salty feta cheese. I was jealous of my friend's order, the avocado toast, complete with organic country bread, avocado, and poached eggs. The poached egg on top was practically begging to be cut open to let the cooked yoke ooze out.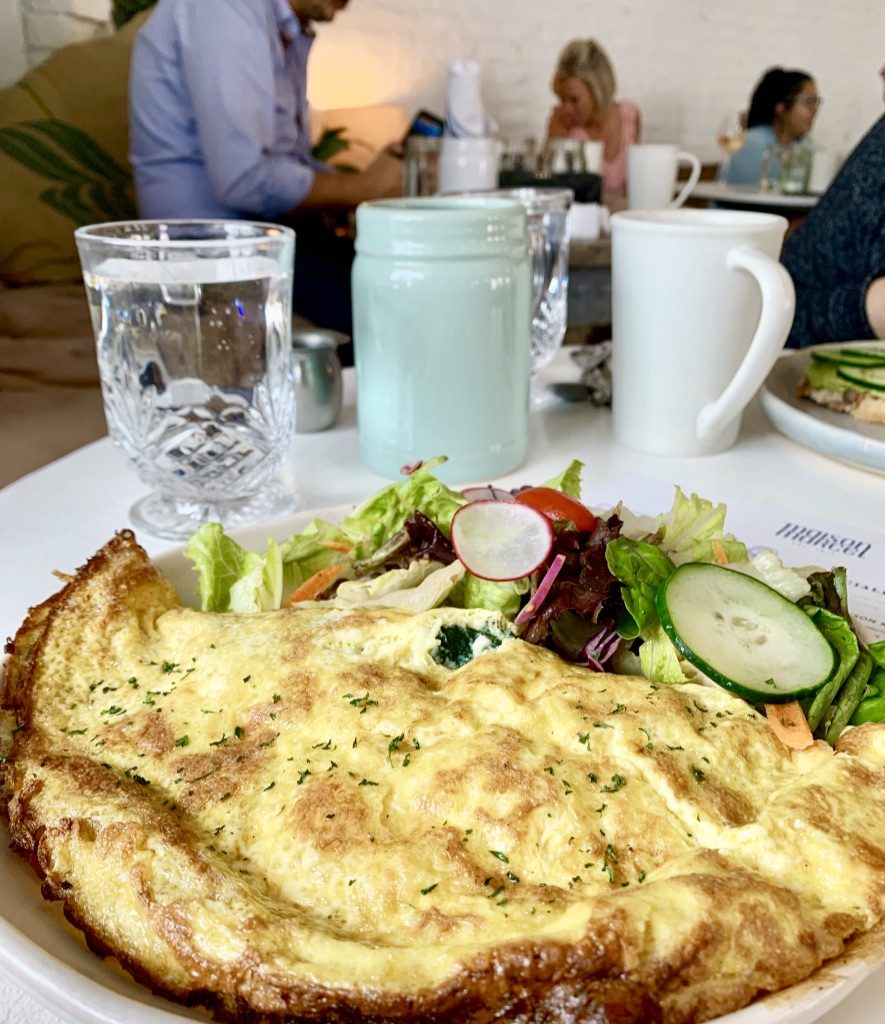 Another important fact: You do not dine at a French bakery without trying at least one traditional pastry. We sampled the pain au chocolat and the almond croissant. Both pastries were warm and straight out of the oven, which heightened the tasting experience to a completely different level. 
I was motivated to make a vow to venture out to the Lincoln Park go-to window location, which consistently serves oven ready delights to its customers. With wonderful, friendly service, food, and atmosphere, and fair price value for generous portions, there is no better way to experience French baked goods and food than at Maison Marcel. You will feel right à la maison (at home) without leaving Chicago!
*Photos by Jennifer Lunz unless otherwise noted.
For more information on Maison Marcel, please visit the website.