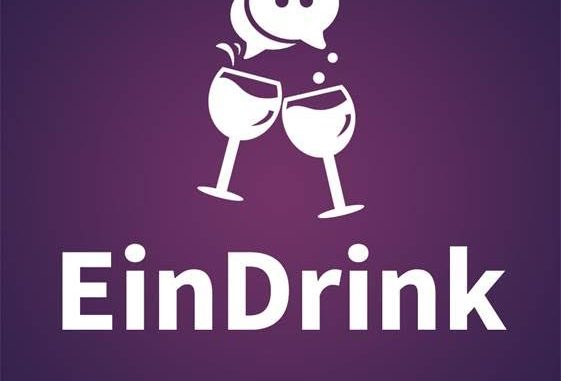 Influencers & Trendsetters Embrace This Purple Party Poppin' App (Triple "P")
Introduced world-wide by Brand Ambassador Diego Valdez of The Hollywood Trinity in 2018, the EinDrink Mobile App is now a Hollywood favorite. Why? Because this is one of the coolest communities ever invented. EinDrink – the Purple, party poppin' "Triple P" Mobile App — is about personalization and offers tailored communication to Users based on their interests, location, usage behavior, and more. "If you are looking for a party, if you are looking for fun, or you are simply new in town, the EinDrink "Triple P" Mobile App has you covered!" says European tech-entrepreneur Adrian Brezulianu, the creator of the EinDrink App.
In addition to improving User experience, EinDrink's personalization serves to augment the percentage of visitors who take a desired action, referred to as a "conversion rate." When Users are pampered with personalized content, they have a higher chance of making a conversion. Anya Benton and Diego Valdez, Social Media Stars of The Hollywood Trinity, strongly recommend that you download the EinDrink App! "Jump in the Hollywood fast lane and be the first of your friends to know where the best parties and events are happening," says Benton. "The fun is only one "click" away on EinDrink — the Purple Party Poppin' Mobile App," adds Valdez.
EinDrink is a Community Mobile App that includes a geographical location component which allows The User to find events within his/her location, connect, with friends and share the fun! . "I'm already an active member of this Community and have recommended all of my celebrity friends to join and we invite YOU to become part of the EinDrink Community," says Diego, a former model for Calvin Klein, Deisel, Levi's, Gibaud, Chevignon and many more. Additionally, this Renaissance Man has designed artwork and images for "Animal Planet," "The Discovery Channel, Diageo, Tequila Don Julio — to name a few — many of which have graced multiple billboards in New York Times Square.
The EinDrink Triple "P" Mobile App can custom recommendations and updates to the Users and identify the location of the Users in real-time to provide geography-specific content so the User can find the most poppin' party in town. The EinDrink Mobile App is ALWAYS where the action is –from Pre-Oscar parties to luxurious grand openings and launch parties.
For more information, visit:  ww.eindrink.com
__________________________
The Hollywood Trinity, founded by Public Relations Impresario Doris Bergman/Bergman Public Relations and A-List Social Media Infuencer, Diego Valdez, provides expert public relations, social media and marketing services. With over 10 associates and experts in their respective fields, The Hollywood Trinity works with national and international Brands. Thehollywoodtrinity.com