In my opinion, the beauty of life is that we do not know what tomorrow brings. However, we can take a look back at where we have been and learn from our mistakes to be wise enough not to repeat them again. Some of us want change, but continually find ourselves in the same old routine. Today I am speaking to a man that knows where he has been, made the changes he needed to find purpose, meaning, and joy in his life.
Nick Demos is a Tony Award winning producer, award winning filmmaker, and writer. He has been teaching yoga, pranayama (breath work) and meditation for over a decade.
Certified by Hathavidya, he is a 1000hr ERYT-500 senior teacher. Previously he was the Artistic Director of Lyric Theatre of Oklahoma where he transitioned the company into a multi-million dollar non-profit. For that work he received the "Living Treasure Award"
in the state for his contribution to the arts. His current projects include documentaries on body image in the LGBTQ community and the chronic pain syndrome, Fibromyalgia; a book about living in creative flow; and a musical adaptation of the classic spiritual novel, Siddhartha.
I had the opportunity to speak with Nick as follows"
David: Hello Nick, how's it going?
Nick: Doing pretty good.

David: Can you tell me about the moment you decided that you needed meditation to be a big part of your life? What was your life like before you started meditation?
Nick: The journey began twenty years ago. It started in yoga class when I realized how powerful meditation and mindfulness practices could be. I was scattered before I began my practice and suffered from terrible anxiety. I used to try to hide it from people, but I literally would shake.

David: How has your creativity changed since adding meditation in your life?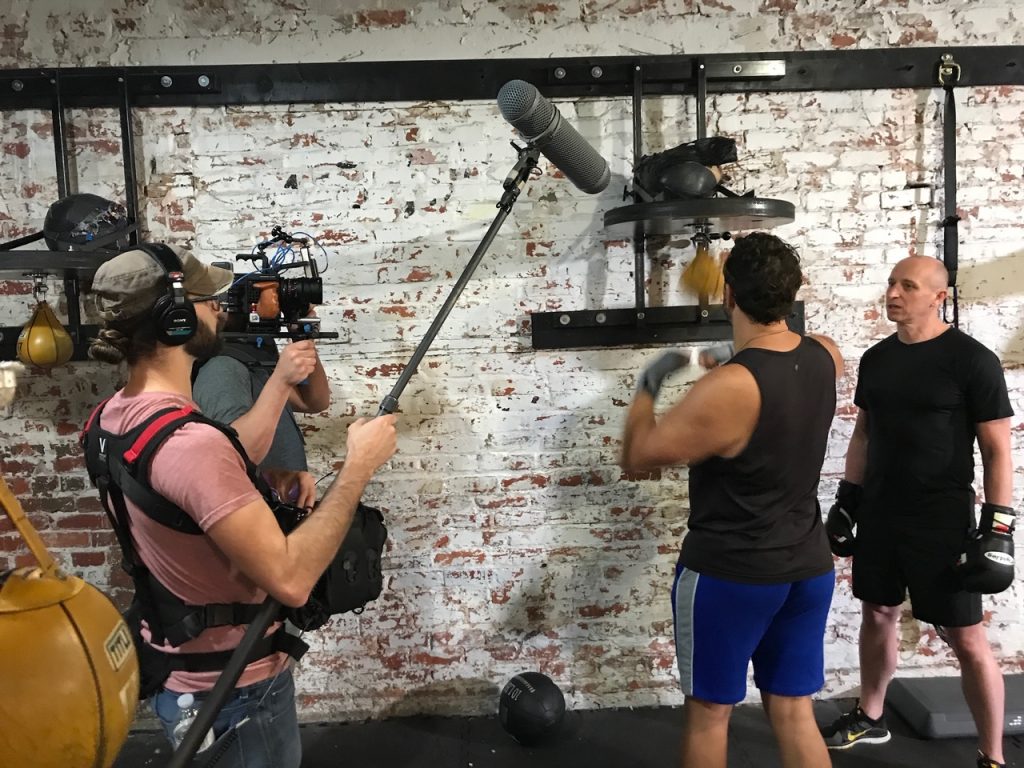 Nick: It has made my work so much deeper, richer and much more personal. I have become far more open and vulnerable because of the daily practice. I've learned to have more compassion for myself and for others and to express that in my creative work.
David: What do you think your life would be without meditation?
Nick: Oh, do we really have to go there? ha! Let's just say, I'd either be amped up on a ton of pills, a raging alcoholic or dead.
David: Most people dream about the success you have had in theatre, film, self- awareness and connecting mind body and soul. What inspired you to become involved in theatre and film?
Nick: I knew from the time I was ten years old exactly what I wanted to do. I was driven. I began my professional career early. I was 16 when I had my first professional job, and moved to NYC at 19. And I haven't stopped since. I'm still driven, although far less type A, burn yourself out the way I used to be.

David: What is more rewarding for you: winning awards for your creativity or connecting to yourself in meditation?
Nick: What is actually most rewarding is when I see my students growth. Their "aha" moments are so rewarding. That may be because of my age, but at this point in my life and career that is what is profoundly joyful.

David: You wear many hats: writer, producer, director, meditation teacher. Which title has had the most obstacles and which title is the most rewarding?
Nick: I think my longevity in the entertainment industry is due to that. I've always worked. They each have their own obstacles and they are all rewarding. I'm at a place in my life now where if it isn't rewarding I am not going to do it. I want to create my own content and not interpret someone else's work, so being a director particularly in theater can be challenging for me at times.

David: You did a documentary about body image in the gay community. Why did you pick body image as the topic?
Nick: I chose it because I have struggled with my body identity my entire life. Being a professional dancer in my youth I was highly aware of my body. It led to years of struggle and shaming. And being a gay man there is a certain level of expectation from the community of how you should look. We are hyper critical of ourselves and each other. I felt it was important to open up that topic and examine it, especially now that I'm middle aged. Plus, we are the largest out generation of gay men in history. We have no role models of how to age.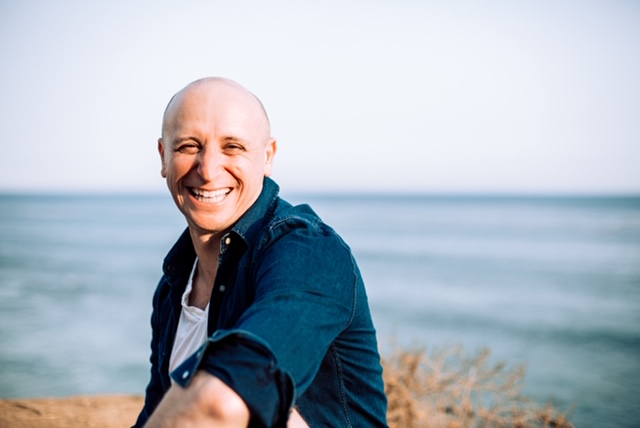 David: Have you experienced any trauma as a child or adult that you still struggle with today?
Nick: I was sexually abused as a child. I've had years of therapy, and the yoga/meditation journey has certainly helped. I do believe it is a struggle that I still manage, and may possibly for my entire life. That said, I'm actually grateful in many ways. It has taught me resilience, to stand up for myself and others to speak my truth, and offered so many other gifts that have shaped me. All this from something so horrific.

If you were granted one wish to come true, what would it be? That everyone would live by the golden rule that I was raised on. Treat others the way you want to be treated. I guess I'd really love for this to be a more heart centered planet.

David: What is your next creative project going to be?
Nick: I am still finishing up the body image documentary, I'm writing a book about mindfulness and creativity, and I have a new online creative membership community, called Conscious Creatives, that I'm spending lots of time nurturing and building.
David: This next question is a game question. Pick three people in the entertainment industry. Who would you sleep with, who would you marry, and who would you kill?
Nick: Oh,
You're killing me this. Sleep with: Shemar Moore- He is one handsome man. And that devilish grin, you know he'd be fun. Somehow, I don't think I'll make his list though. ha! Bradley Cooper, there is something so sexy about him. And he's smart. And talented. And although I haven't met him, I hear he is kind. Kindness is everything. Don't tell my partner about either of these two. lol Kill? hmmmm… I don't believe in that. Even like a certain reality celebrity in the white house…I learn from. That said, I'd just prefer not to be around their energy 24/7.
David: What is the biggest misconception people have of you?
Nick: I have absolutely no idea. I don't really spend much time thinking about what others think of me. That's their business, not mine.

David: What are some of your guilty pleasures?
Nick: I have one big guilty pleasure. I watch General Hospital every day…..for YEARS!

David: What advice can you give people struggling with their identity?
Nick: To get help. A coach, a therapist… find a spiritual or a creative practice. Keep removing the blocks, because you know who you are. The world has told you otherwise. Remove what you were told and you are back to your true essence, your truth.

David: Last words to all the readers?
Nick: Life really is short. So, laugh…every single day. If you aren't laughing, change your life. You deserve to laugh and play and live your dreams. Don't let anyone tell you that you can't.
All biographical information is from Nick Demos website. www.thenickdemos.com
Photos: Courtesy of Nick Demos