Evanton's Cupitol-Coffee/Eatery was the perfect place to meet for lunch. Chicago Splash Magazine journalists, Barbara and Sharon, were offered the opportunity to dine there and then, share the experience with Chicago Splash Magazine readers. Owner, Sellia George was our host and guide. She shared with us how Cupitol came to be. The name, Cupitol, means the "capital" of coffee and food. Cupitol is the realization of the vision that Sellia had when she left Greece four years ago to help her father establish one of his restaurants in Evanston. Her father has several Elly's Pancake Houses in the Chicago area. But, Sellia wanted to bring a European feeling to her restaurant, a relaxed atmosphere, wonderful food, exceptional coffee, freshly prepared food and baked goods in house, and a spot to sip wine or use a computer. And that is what she did.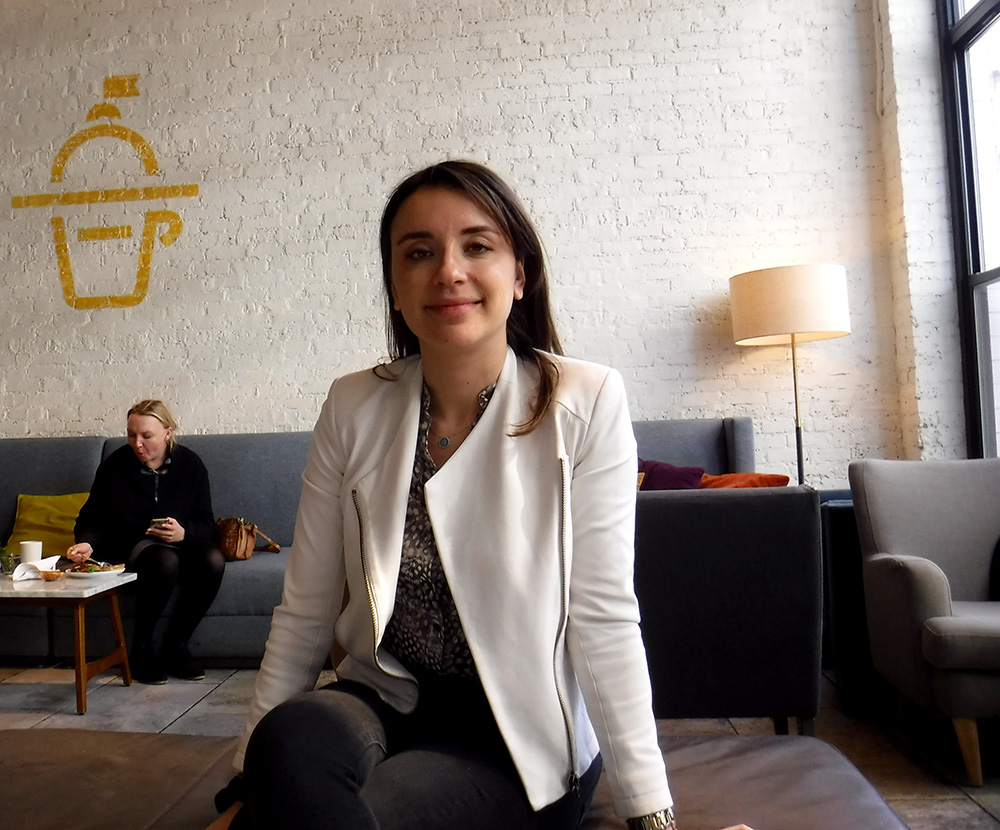 The Evanston Cupitol opened in July 2016. It has become a community gathering place with friends meeting regularly, Northwestern students and faculty gathering. The Streeterville Cupitol opened soon after, in March 2017. Here it is less about community and more about tourists. Both restaurants are open long hours, are extremely busy for weekends brunches, offer a wide range of freshly prepared food, including vegan and gluten-free options, drinks of all kinds and they cater. The "All Day" menu includes salads, sandwiches and soups, which change each day, and special orders are honored. Gluten-free, vegetarian, vegan items are designated clearly.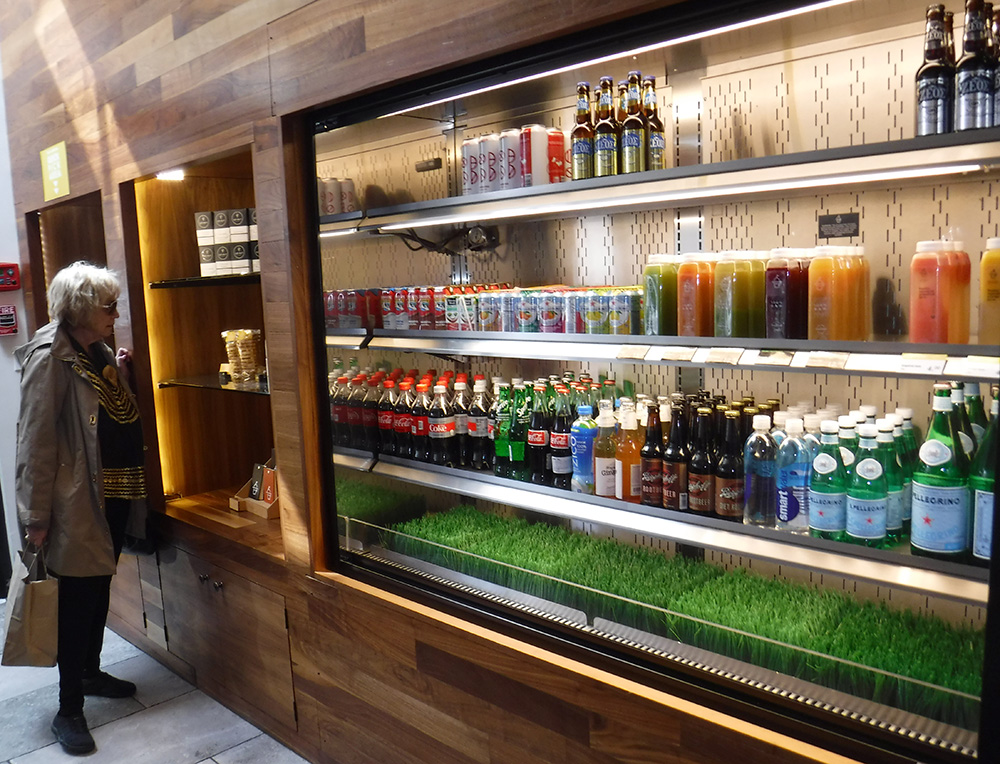 In nice weather, food is served outside in the front of the restaurant and on a patio. But, on this day, the weather was cold and we stepped inside. There were drinks along one wall and some take out foods. It is set up so that patrons can pick up a menu and order at the counter. The ceiling is high, spaces to eat are designed to meet almost anyone's preference. In the back are usual square tables and chairs. A very large high table is designed to accommodate groups, maybe for a meeting or a large family. Toward the front there is a lounge area with comfortable chairs and little tables, like one's living room. This seemed to be the preferred spot for computers. It was also the spot where my friend and I sat and chatted as we enjoyed our food.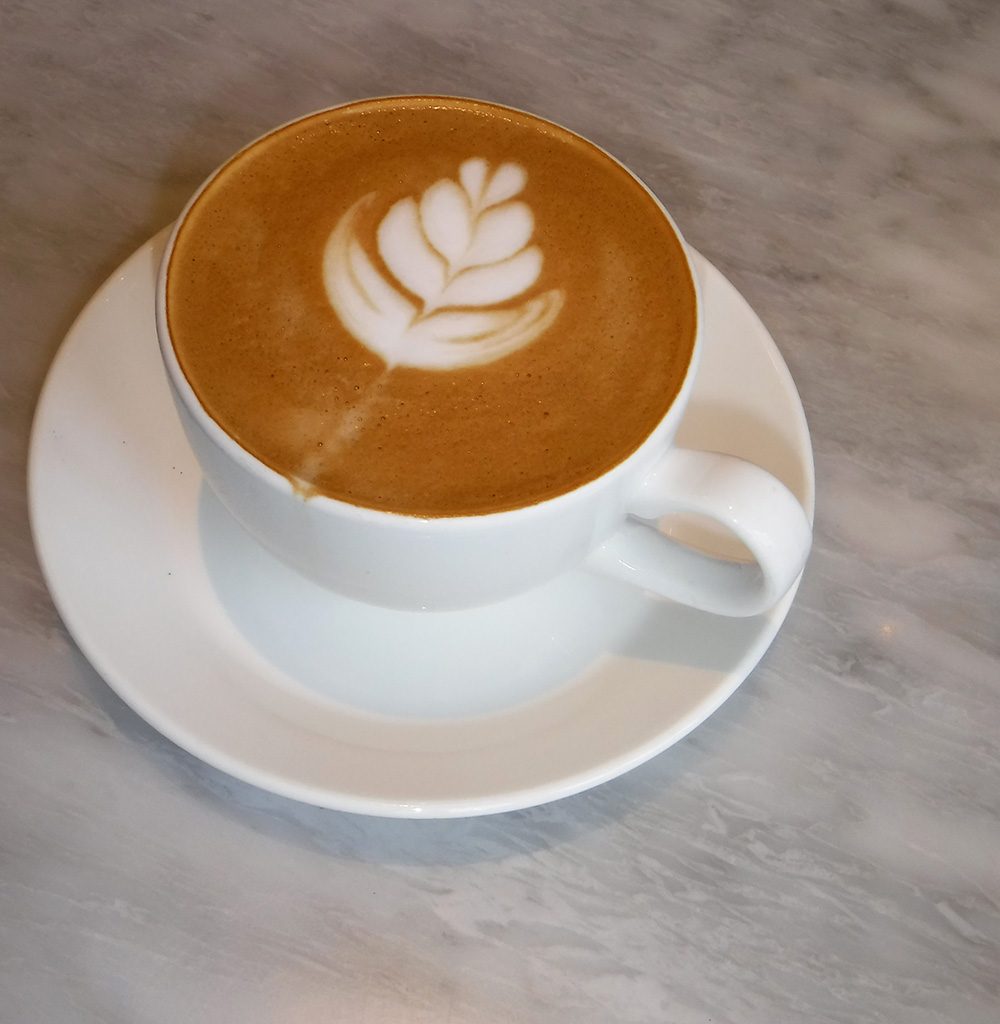 Sharon ordered a Cappuccino and it was beautifully presented. The coffee is single sourced and sent to Greece for roasting.
She also ordered a Mediterranean Salad. Made the traditional way, the salad has not lettuce but rather cucumber, red onion, tomato, olives, feta and shrimp which she requested. There were 5 large succulent, perfectly flavored shrimp. And Sharon noted, "This is fresher than fresh and delicious".
My dish was a special order. Gluten-free bread, toasted with hummus, pesto, avocado and tomato. The flavors were so good and the crunch from the toast contrasted with the avocado mixture was a delight to the palate.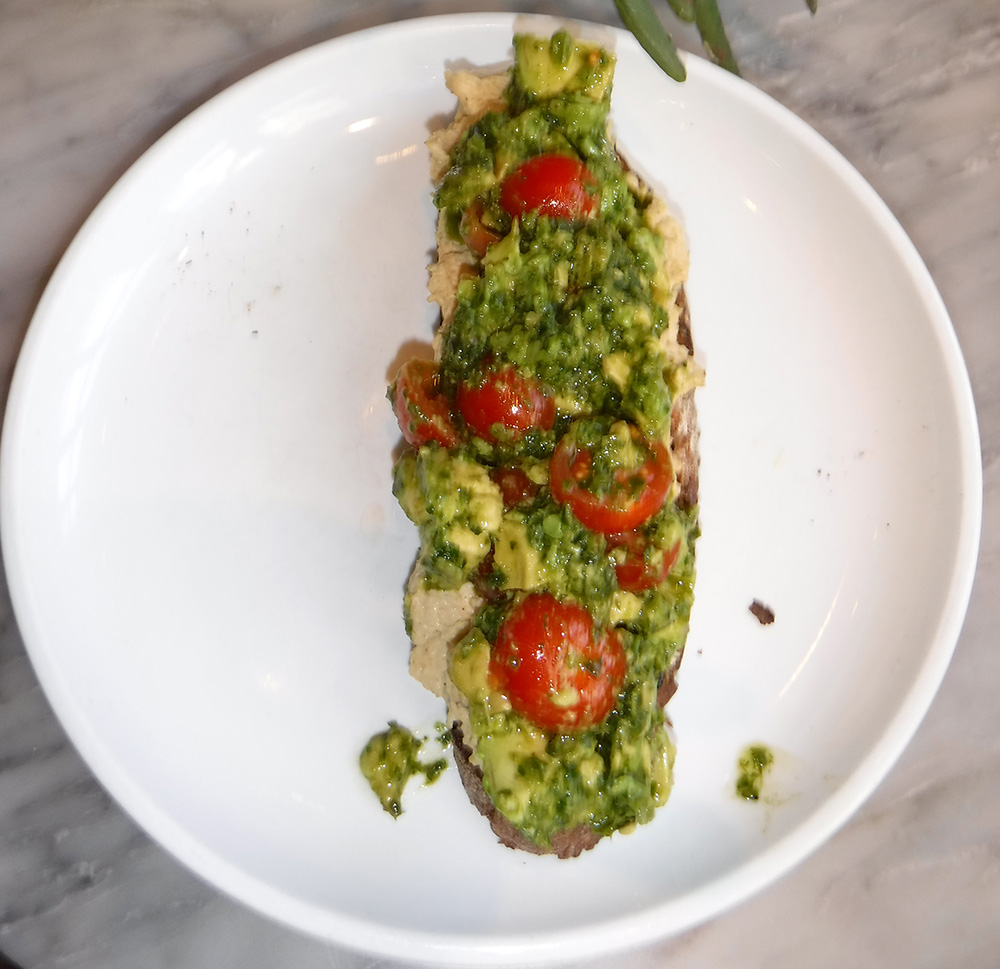 And who could resist desserts. There were gluten free coffee cakes, one with blueberries and the other with cinnamon and sugar. Both were pleasant to eat and delicious. Sharon also request something with apple.
Then as our meal was ending, Sellia brought over little tastes of items that were just fantastic and fortunately small because the mixtures were very rich and really decadent. Delicious, of course.
Creating a more casual atmosphere, after food is ordered it is delivered to the table and enjoyed. Later plates are cleared quickly and all is kept in order by Sellia and a few staff, including Javier and Dylan.
Talking with Sellia about her Elly's, her father's restaurants, it turned out that Sharon and her husband had just met friends at the one in Jefferson Park at 5310 Milwaukee.  She loved it.  And then we learned that Elly's Restaurant, Café in Phoenix is the most recent addition.  Cupitol takes on a different feeling depending on the time of day and I plan to return with my husband for breakfast one day and later, for dinner one night.  Do stop by and experience the delightful food and the pleasant ambiance any time of the day and evening.
Note: Owner Sellia Georges incorporates European style into the cuisine, atmosphere and beverage program, incorporating authentic, house-made pastries, specialty roasted coffee, and a varied continental menu seven days a week. Cupitol has two locations in Evanston, IL and in the Streeterville neighborhood of downtown Chicago. Find Cupitol on Facebook (@Cupitol) and Instagram (@cupitol).
Cupitol website for more information. Order ahead and pick up.
Photos: B. Keer unless otherwise noted.