Before, people who travel abroad are quite hesitant to communicate with their loved ones because of the expensive long distance call rates. However, because of the prevalent competition among telecommunication companies, international calls are now made cheaper and more accessible to its consumers.
If you are overseas and feel like contacting your loved ones or business associates, there are no excuses not to do so. International calling cards are introduced to have a hassle-free experience while communicating with people from anywhere in the world. With this, you can now keep in touch with your friends and relatives in just a heartbeat.
Here are some reasons why you should travel with an international calling card:
One: Flexible and convenient
There are no agreements to sign and complicated steps to accomplish in order to call. Making a long distance call is now easier. An international calling card allows you to call anyone from anywhere in the world 24/7. You can use it with your mobile phone or landline device. You can call someone from your office, at home, or in a pay phone.
One best feature of this is that you can easily make conference calls. This is good when you need to chit-chat with your friends or talk with multiple workmates and clients at the same time.
Two: Cheap
You can never go wrong with an international calling card because it offers cheap calls. It is now easy to stay in touch with people without compromising your budget. You can save a lot because you are charged per-minute usage of calling, and the expenses are always within your control. You are assured that you will not face a huge shock when your bill comes at the end of the month. There are no hidden payments, and charges from the calls you make are undeniably reasonable.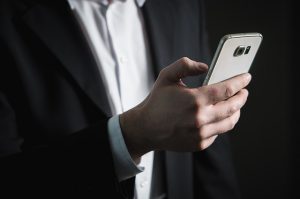 Three: Perfect for long distance calls
International calling cards are used by a lot of travelers as a way of saving money while on a vacation or for a business-related trip. The cost of every call you make will be automatically charged to your calling cards.
If you are still a bit worried about the charges, there are features with your calling cards like PIN dialing, speed dial, and call history that will enable you to monitor your billed amount and the calls you made. You can contact the customer support of the calling card if you notice a suspicious transaction.
Final Thoughts
Thanks to the advancement of technology, it is now easier to get connected with a person from another part of the world without compromising your budget. It's amazing how international calling cards can make our lives easier and how they've helped us communicate with the loved ones who are far away from us.
There are a lot of competitive companies selling cheap international calling cards. If you find it difficult to choose which is the best one, you can talk to several telecommunication providers and compare the rates they charge per call. You can also try reading online reviews.