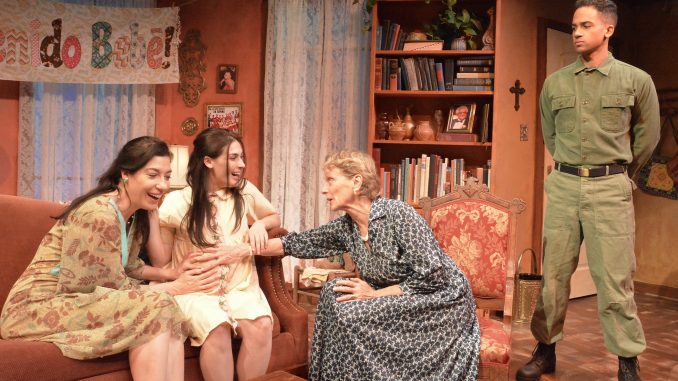 THE MADRES premieres in Los Angeles with an impressive collection of earlier awards, including the winner of the Ashland New Plays Festival and the Boulder Ensemble Theater Company's Generations Contest, as well as a finalist for the O'Neill Playwrights Conference, the CTG/Humanitas Playwriting Prize, and the Saroyan/Paul Playwriting Prize for Human Rights. Talented playwright Stephanie Alison Walker has penned a play close to her heart – for in 1980 at the tender age of five she visited her father in Argentina during the height of the "Dirty War." This is the tale of the desaparecidos, those unfortunate and often nameless beings who simply disappeared, never to be seen again. This was the time when even thoughts could make people traitors to their country.
And who were THE MADRES – often called "Las Locas," the crazies? They were a group of mothers who refused to be silenced. With their hair covered by white scarves, they gathered to speak the truth in a country where truth was a scarce commodity. Every Thursday, they marched in front of the Casa Rosada, Argentina's White House, demanding justice. Even though few believed their stories about their missing children, they persisted with strength – and imminent danger to their very lives.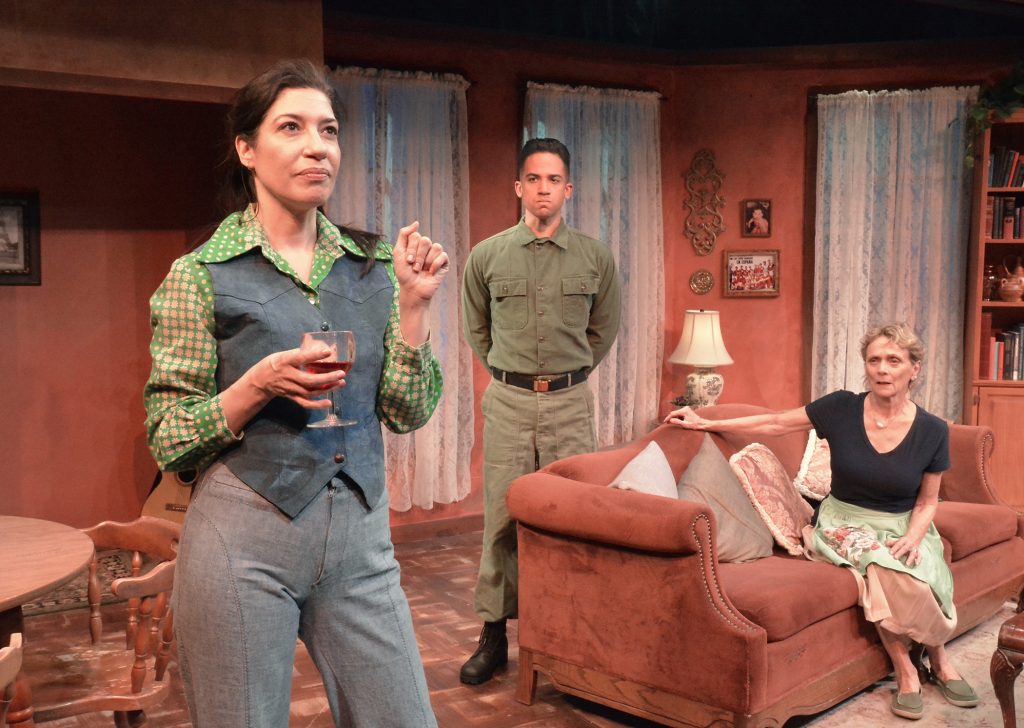 Author Walker has taken the monumental story of a government gone crazy and focused on a family living in the midst of the tragedy. Josefina (Margarita Lamas), the matriarch of the Acosta family, is trying to navigate the troubled times by insisting that her pregnant granddaughter is in Paris enjoying life. Josefina's daughter Carolina (Arianna Ortiz) is having a far more difficult time sweeping the truth under the rug as she yearns to be with her daughter (Natalie Llerena), one of the desaparecidos. In the meantime, she marches. This is a time when everyone is suspect, including Padre Juan (Gabriel Romero) who refuses to acknowledge his part in the lie, and the Soldier Diego (Alexander Pimentel), who firmly and fervently believes in everything his government stands for.
Director Sara Guerrero helms the tale with a sure hand, aided by a stunning cast led by Margarita Lamas, a Porteno herself. In slow and painful steps, mother and daughter plot and plan to gain freedom for their "disappeared" child. What better way to shake up the authorities than to loudly proclaim that they are having a baby shower for the pregnant girl? Christopher Scott Murillo's set is the epitome of a modest Buenos Aires apartment in 1978, deceptively warm, welcoming, and comfortable. Especially since Josefina's constant baking allows delicious scents to waft through the space. Wesley Charles Chew's lighting, Corinne Carrillo's sound, and Jojo Siu's costumes enhance an atmosphere at odds with a harsh reality.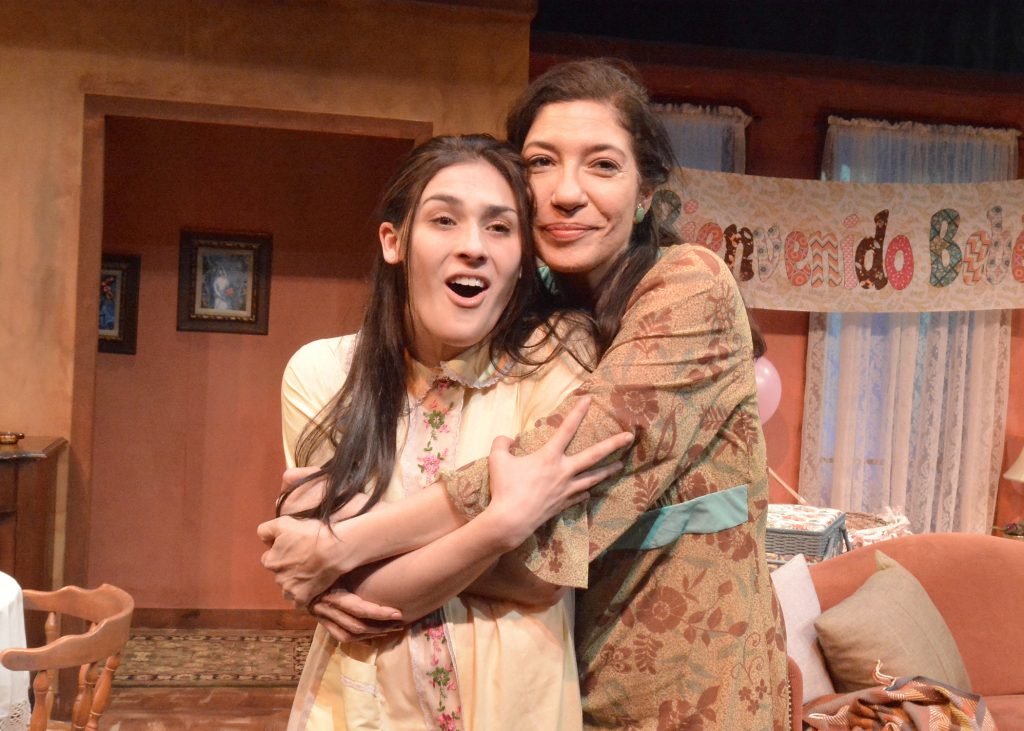 THE MADRES is a compelling portrayal of a tattered democracy, hope lost, and justice abandoned. But it is also a potent picture of human resilience in the face of hopeless odds. Above all, it is a formidable illustration of what humanity – and being human – is all about. Regardless of your political preferences, this is a must-see production which will trigger thought long after the final scene.
SPLASH SELECTION
THE MADRES runs through April 29, 2018, with performances at 8:30 p.m. on Fridays and Saturdays, 2 p.m. on Sundays, and 8 p.m. on Mondays. The Skylight Theatre is located at 1816 ½ North Vermont Avenue, Los Angeles, CA 90027. Tickets range from $35 to $41 (seniors $29, students $15). For information and reservations, call 213-761-7061 or go online.