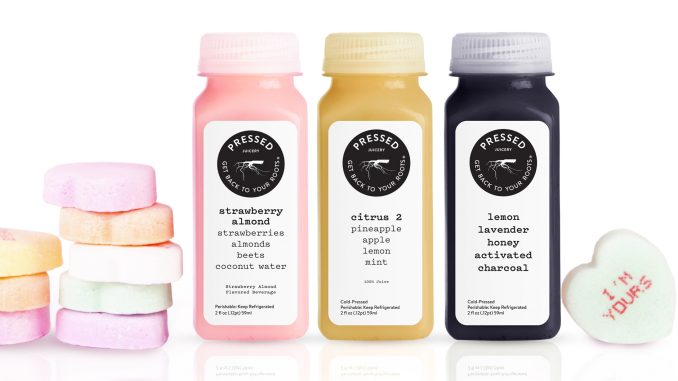 This Valentine's Day, celebrate the lover, BFF, or someone special in your life by sending a FREE Valentine's Day mini-juice gram from Pressed Juicery.
From February 2-14, customers can visit Pressed Juicery's website and send a free juice gram, choosing between Strawberry Almond (sweet love), Citrus 2 (squad love) or Charcoal Lemonade (love detox). Senders will also get a bonus juice gram for themselves.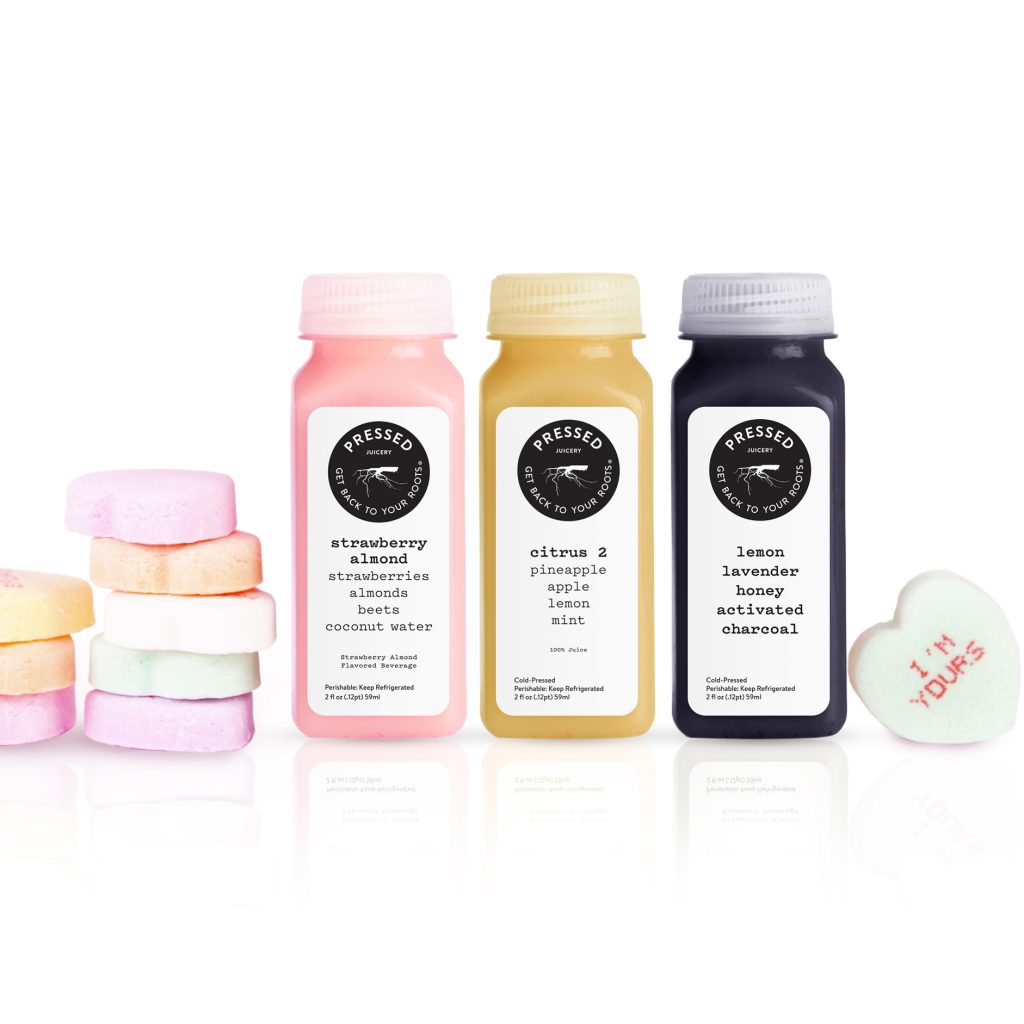 For more information, visit: Pressed Juicery
About Pressed Juicery: Pressed Juicery is a leading cold-pressed juice brand dedicated to making high nutrition a realistic option for all people. With over 65 retail stores and nationwide shipping, the Pressed Juicery team is dedicated to creating nutrient-rich and delicious products  that are also affordable and convenient. Further to this belief, Pressed Juicery has created innovative product extension lines including Freeze, the brand's revolutionary vegan, gluten-free, dairy-free frozen dessert, made from only fruits, nuts and vegetables, and Heat, a line of superfood lattes, proving that healthy and great taste don't have to be mutually exclusive. Pressed Juicery is continuing its expansion, recently entering the Boston market and introducing multiple new store locations in existing markets. For more information, visit www.pressedjuicery.com.