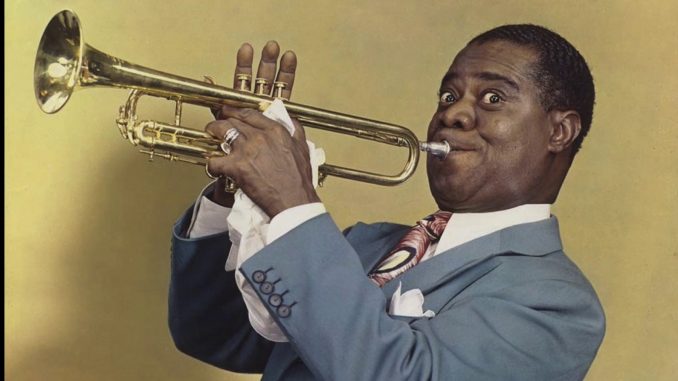 Spertus Institute for Jewish Learning and Leadership presents its fourth annual documentary film series "Sunday Cinema" on 3 Sunday afternoons at 2:00 p.m., February 11-25, 2018. Exploring the theme of "Jews and Music," Sunday Cinema will feature the Chicago Premiere of "Body and Soul: An American Bridge" (Best Music Documentary, San Francisco Black Film Festival) about how the jazz standard "Body and Soul" smashed the color barrier in popular music; the Midwest Premiere of "On the Banks of the Tigris" (Best Documentary, Baghdad International Film Festival), a musical odyssey that uncovers the hidden—and nearly erased—Jewish connection to Iraqi music; and the Midwest Premiere of "Mandala Beats", which had its World Premiere earlier this year at the Toronto International Film Festival and features a musical—and personal—road trip through India  with Israeli bassist Yossi Fine.
Each Sunday Cinema screening will be followed by a post-film discussion led by a guest speaker related to the film or its subject. All films are shown in Spertus Institute's state-of-the-art Feinberg Theater, 610 S. Michigan Ave.
INTERVIEW WITH BETH SCHENKER:
This reviewer had the opportunity to interview Beth Schenker, Assistant Dean for Jewish Studies and Programming Director for Sunday Cinema, about Spertus, her work, and the focus for this year's "Sunday Cinema" series.
"Spertus Institute for Jewish Learning and Leadership offers people a lot of different ways to think about Jewish life, the Jewish Community, and also offers people a way to continue their own education in both formal and informal ways. We provide learning opportunities that are open to all, on various levels, from public programs to certificate and graduate level programs, in a very open atmosphere", she stated.
"In relation to these films, my role is the Director of Public Programming; I curated the program," she noted.
"Sunday Cinema furthers Spertus Institute's mission to present Jewish arts and culture as vehicles to foster understanding of both Jewish and universal experiences. This year, we looked for films that broaden our knowledge of the Jewish influence on music with a special focus on films Chicago audiences wouldn't otherwise have a chance to see," Schenker continued. "This wonderful series is about the universal language of music, and all the films address the Jewish people's connections to music in different and unique ways."
She added, "By having terrific musicians/musical scholars like Orbert Davis, Dr. Inna Naroditskaya and Dr. Shayna Silverstein participate in the presentation, the audience is given an anchor for the film and meaningful conversation is facilitated".
SUNDAY CINEMA PROGRAM:
-Body and Soul: An American Bridge – CHICAGO PREMIERE
Sunday, February 11; 2:00 p.m.
Directed by Robert Philipson
Synopsis: Of all the cross-cultural encounters in American popular music, none has been as complex as that between African Americans and American Jews. Teasing out the strands of this musical knot, this film explores the jazz standard Body and Soul, by Jewish composer Johnny Green and performed by artists from Louis Armstrong to Amy Winehouse.
Special guest Orbert Davis, Artistic Director and Conductor of the Chicago Jazz Philharmonic, will share both his musical knowledge and his trumpet playing to "discuss" Body and Soul. Davis is a master trumpeter, Emmy-winning conductor, and gifted composer, recording artist, and educator. A leader in Chicago's arts and culture community, he has been called one of the "most admired Jazz artists" by Arts Critic Howard Reich of the Chicago Tribune and a "Chicagoan of the Year" by Chicago Magazine. In 2011, Davis was named Artist-In-Residence for the Chicago Jazz Festival, an honor held by only one other Chicagoan in its history. He has played key roles in film and television, including serving as consultant to Academy Award-winning director Sam Mendes for the feature film Road to Perdition starring Tom Hanks and Paul Newman. His latest album release, Chicago Jazz Philharmonic's Havana Blue, is the result of an extraordinary residency with Cuba's Universidad de las Artes (ISA). He hosts "The Real Deal with Orbert Davis," a weekly three-hour program airing on WDCB-FM.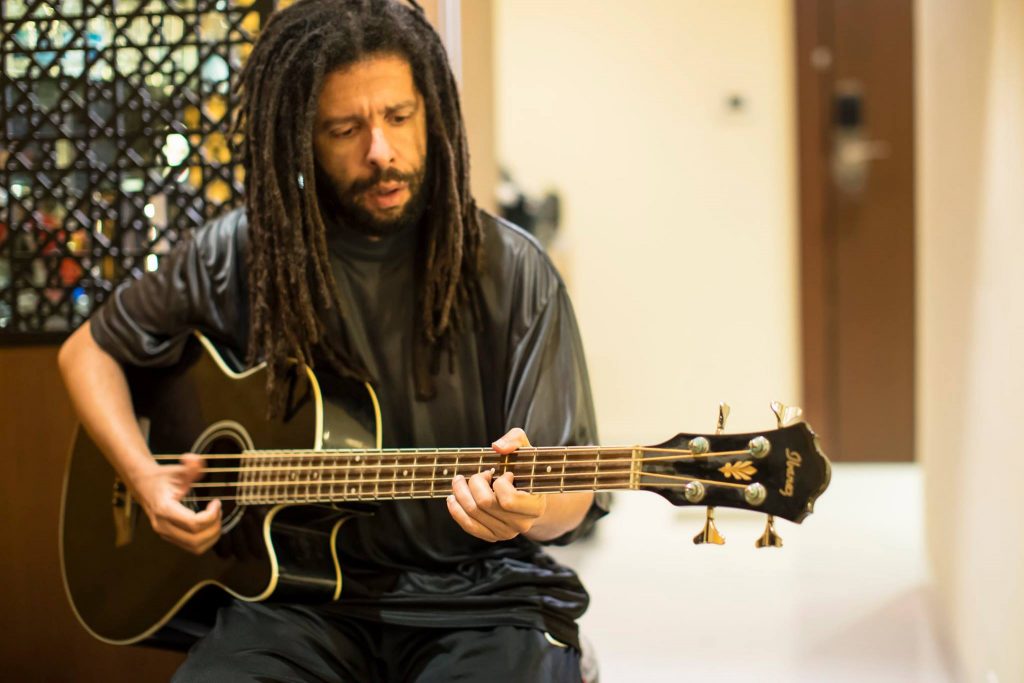 –Mandala Beats – MIDWEST PREMIERE
Sunday, February 18; 2:00 p.m.
Directed by Rebekah Reiko
Synopsis: Known as the Jimi Hendrix of bass guitar, Israeli Yossi Fine has made music with artists from across the globe. Learning of his grandmother's Indian roots, he journeys to India to explore new sounds and collaborations. He discovers a world of Jewish music and performs with musicians including Shye Ben Tzur and Gil Ron Shama.
Ethnomusicologist Dr. Inna Naroditskaya will introduce Mandela Beats and lead a post-screening Q&A with the audience. Naroditskaya is a Professor at Northwestern University's Bienen School of Music. A pianist from Azerbaijan, she came to the U.S. as a refugee with her then-four-year-old son. Naroditskaya has since completed her doctorate at the University of Michigan, published books on the music of Russia and the Middle East, been the recipient of the Rockefeller Foundation Bellagio Scholarly Residency and a Senior Fellowship at Harvard, and written on music, politics, and gender for the Washington Post, Pacific Standard, Times of Israel, and Huffington Post. 
–On the Banks of the Tigris – MIDWEST PREMIERE
Sunday, February 25; 2:00 p.m.
Directed by Marsha Emerman
Synopsis: Can music transcend religion and politics? Meet Majid Shokor, an Iraqi-Australian from a Muslim background who discovers a hidden history—the Jewish role in Iraqi music. Shokor journeys from Australia to Israel, Europe, and Iraq, to meet exiled Iraqi musicians and unite them in a concert at London's Barbican Centre.
Dr. Shayna Silverstein will introduce On the Banks of the Tigris and lead a post-screening Q&A. Silverstein is an Assistant Professor of Performance Studies at Northwestern University. Her research examines politics, culture, and performance in the contemporary Middle East. Previously a Mellon Postdoctoral Fellow in the Penn Humanities Forum, Silverstein received her PhD in Ethnomusicology from the University of Chicago.
Spertus Institute is a partner in serving our community, supported by the JUF/Jewish Federation of Metropolitan Chicago and offers dynamic learning opportunities rooted in Jewish wisdom and culture and is open to all. Graduate programs and workshops train future leaders and engage individuals in exploration of Jewish life. Public programs—including films, exhibits, speakers, seminars, workshops, and concerts—take place at the Institute's Michigan Avenue facility, in the Chicago suburbs, and online.
"Sunday Cinema", sponsored by the Wilkow Family, is the 2018 Solomon Goldman Program Series.
                                      Tickets are available online at spertus.edu
Unless otherwise noted, all photos courtesy of Seventh Art Releasing