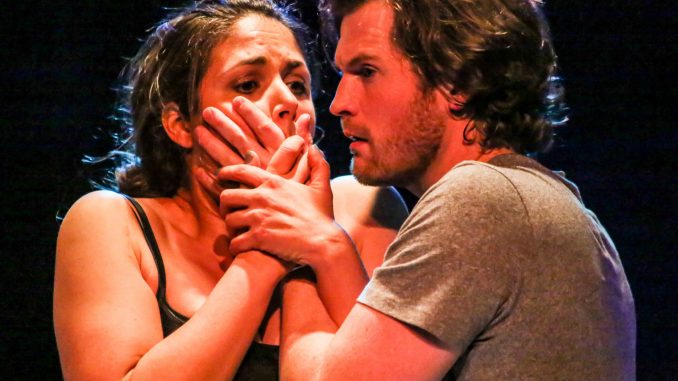 Written by Sam Steiner and directed by Jen Bloom, LEMONS LEMONS LEMONS LEMONS LEMONS explores how people communicate in their everyday lives when suddenly they are prohibited from using more than 140 words a day. The effects of censorship, oppression, and loss of free speech are demonstrated by following the lives of two of the people affected by a "Hush Law" passed by the government. Bernadette (Brynn Alexander) and Oliver (Philip Asta) must struggle to make their live-in relationship work while devising methods to communicate without words. Only when words are not available do the difficulties any new relationship face magnify.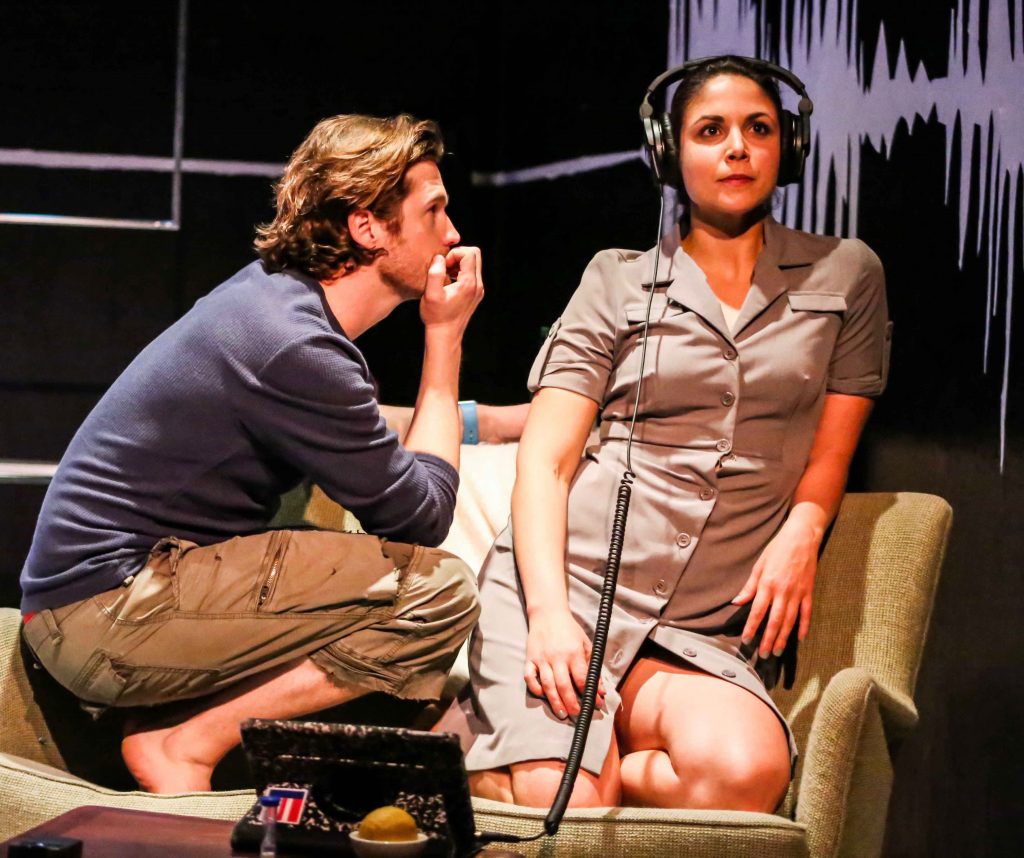 Playwright Sam Steiner has chosen an intriguing concept in LEMONS LEMONS LEMONS LEMONS LEMONS. As Bernadette and Oliver battle their legal limitations, the audience becomes aware of just how important words are in a relationship – and, in fact, in just about any interaction with another. As the couple shout out the numbers of words they have left for the day, lights flash and beepers stutter the changing of the hours and days. A draconian law which probably was meant to simplify life has resulted in terrifying consequences.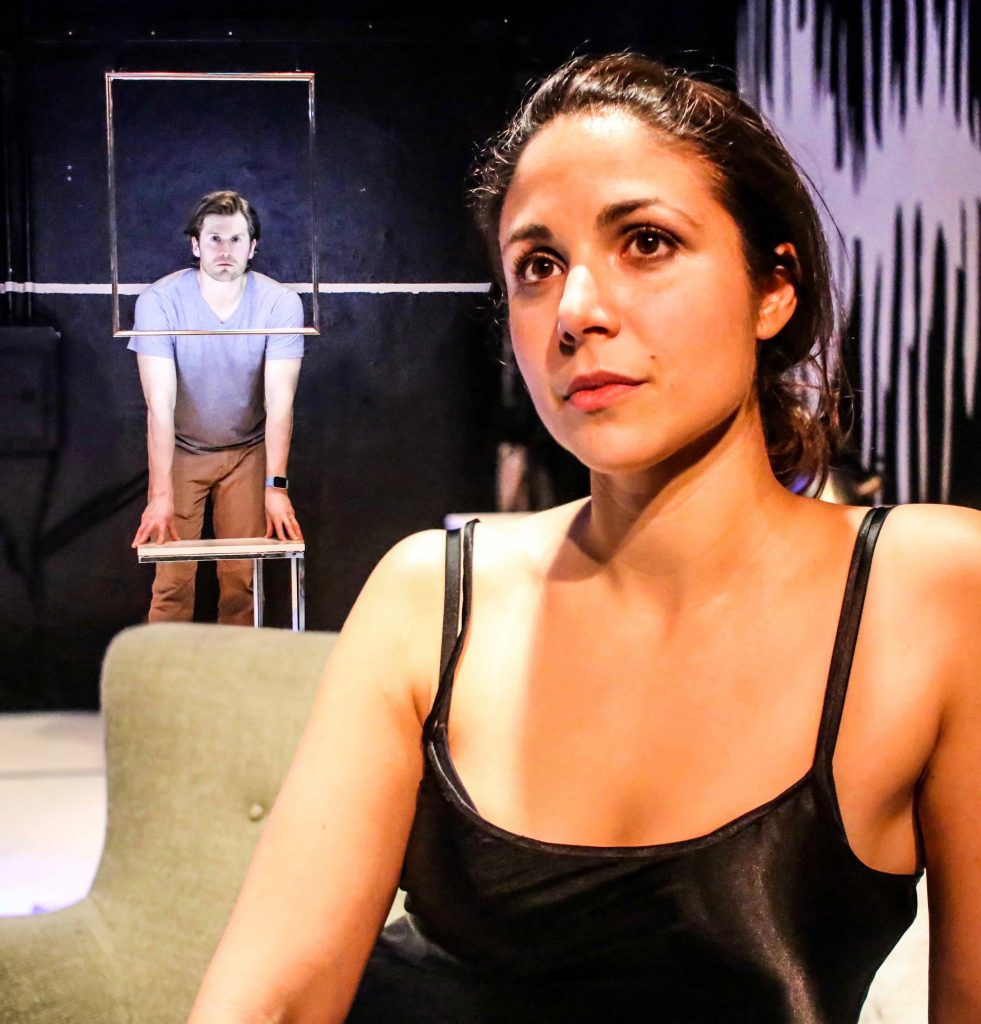 Intriguing though the concept appears on paper, however, the execution of this conundrum may be somewhat more complex. Obviously, director Jen Bloom and talented actors Brynn Alexander and Philip Asta have offered up their hearts and souls to this end. Their frustration in being forced to communicate nonverbally is equaled only by the audience's frustration in trying to follow the plot. Rather than aiding in understanding, the frequently loudly shouted numbers are confusing, as are the "bells and whistles" denoting scene changes.
The action takes place on set designer Leslie K. Gray's relatively barren stage, likely denoting just how barren life might become without words. This is a production in which sound and lighting, both nonverbal, are of high importance; and Cricket S. Myers (sound design) and Matt Richter (lighting design) rise to the occasion.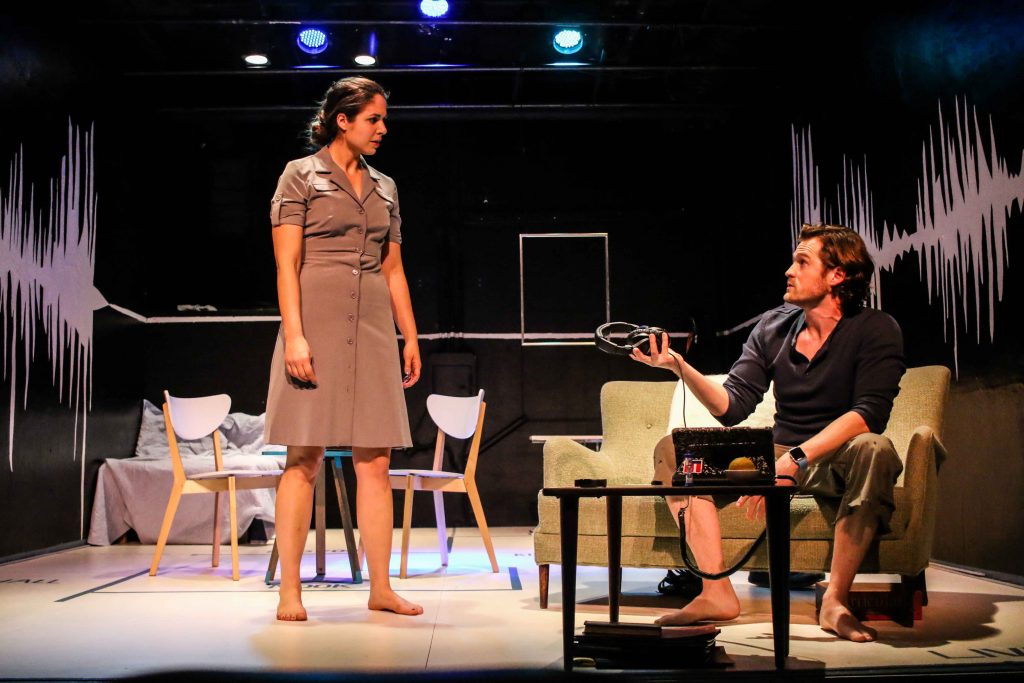 LEMONS LEMONS LEMONS LEMONS LEMONS makes a noble effort to entertain while cautioning about the consequences of loss of freedom of speech. The idea is fascinating; however, the execution leaves something to be desired. Most of the audience were confused and frustrated by their inability to understand the story – even while hanging on every movement to try to make sense of a play with almost no dialog. Especially when they were dropped into the deep end of the pool without a hint about what was going on. Perhaps the addition of a narrator would have been effective in giving the audience some clue about the gist of the tale. But, to be fair, LEMONS LEMONS LEMONS LEMONS LEMONS made its point: Life without words is barren indeed.
LEMONS LEMONS LEMONS LEMONS LEMONS runs through February 11, 2018, with performances at 8 p.m. on Saturdays and at 3 p.m. on Sundays. The Hudson Guild Theatre is located at 6539 Santa Monica Blvd., Hollywood, California. Tickets range from $25 to $39. For information and reservations, call 323-960-4420 or go online.