Powerful drama often has simple beginnings. And so it was with playwright Alfred Uhry, inspired to write DRIVING MISS DAISY by his Jewish grandmother, who lived in Atlanta, her chauffeur of 25 years, and his own father. This strong but homey tale spans 1948 to 1973 and tells a story rich in loyalty, trust, friendship – and racism. DRIVING MISS DAISY won the coveted Pulitzer Prize for drama in 1988 but did not stop there. The 1989 film version, starring Jessica Tandy and Morgan Freeman, won an Academy Award for Best Picture, Best Actress, and Best Screenplay for author Uhry. When it was revived in 2010, it was also nominated for a 2011 Tony Award for star Vanessa Redgrave. Clearly, this play touched the heartstrings of many an audience while being lauded for its presentation.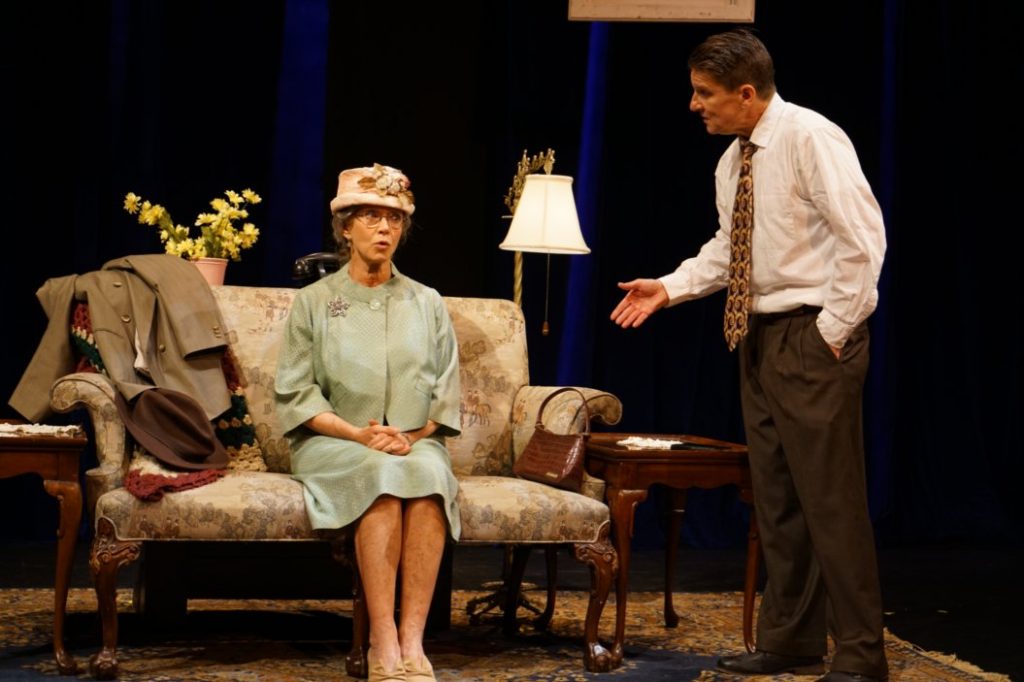 Daisy Werthan (Donna Mills) has just had an auto accident in which she totaled her car. She's 72, and her son Boolie (James Leo Ryan) insists that she employ a chauffeur. The unwilling, crusty senior is definitely not in favor of this solution; but her son ignores her refusals and hires unemployed Hoke Colburn (Arthur Richardson) to ferry her around town. And so begins an odyssey that lasts nearly a quarter century.
Miss Daisy is a widow who values her independence, so it is with cantankerous "charm" that she welcomes Hoke into her home – and her life. After a rocky beginning, the two finally reach a sort of rapprochement as the uneducated Hoke and the former teacher Daisy come to terms with their roles in life's adventure. Meanwhile, the years go by with monumental changes in a country recovering from a long war with the economic, civil rights, and social upheavals which happened between 1948 and 1973. The world is changing – and so are Miss Daisy and her faithful chauffeur – who, over the years, gradually becomes her best friend. Even at 97 in a nursing home, Miss Daisy values the man who stuck with her through thick and thin – her chauffeur, Hoke.
Director Heather Provost helms the production with compassion and insight – but also with a nod towards two very self-reliant people who must learn to work together. She is ably assisted by the talented cast as they grow older before the audience's eyes. Especially Donna Mills and Arthur Richardson manage to make the Golden Years sparkle. Genetra Tull's scenic design incorporates several scenes at one time, including a clever onstage "car" for the principals to ride in. Jean Lomasto's costumes and Jessica Mills' wigs are true to the era, with Donny Jackson's lighting and Mike Napoli's sound moving things along with ease.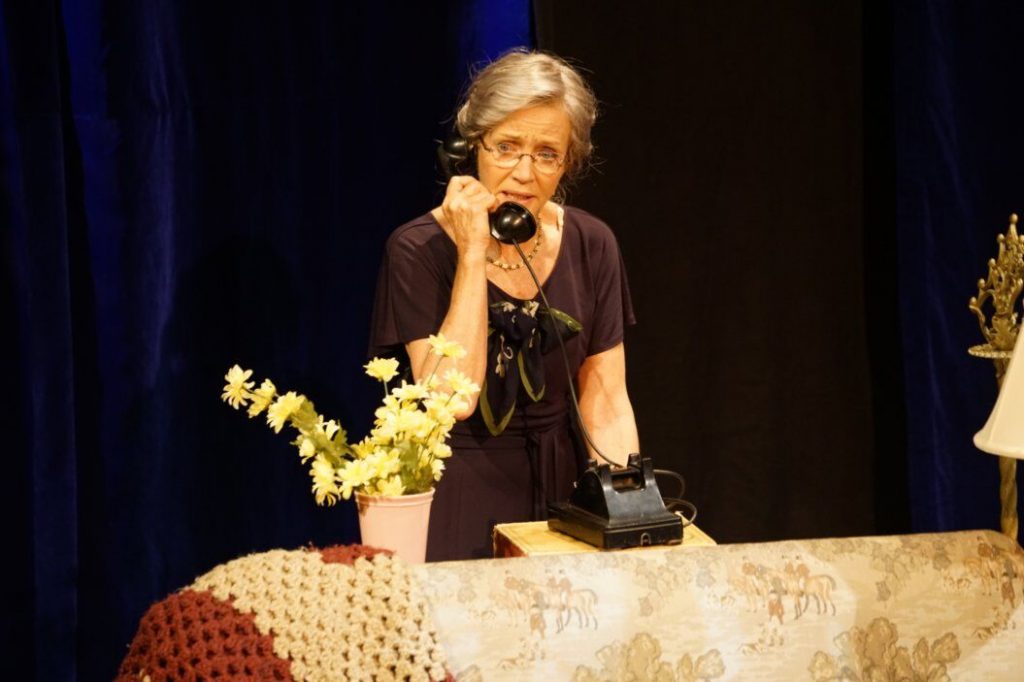 DRIVING MISS DAISY is a gentle glance at a changing world and, at the same time, a special peek inside the hearts and minds of two very different people who figure out how to get along – and then some. Perhaps the staccato scene changes might at first seem to break up the forward movement; however, they also pinpoint the multiple time changes in this saga. Overall, the award-winning DRIVING MISS DAISY continues to entertain and delight contemporary audiences.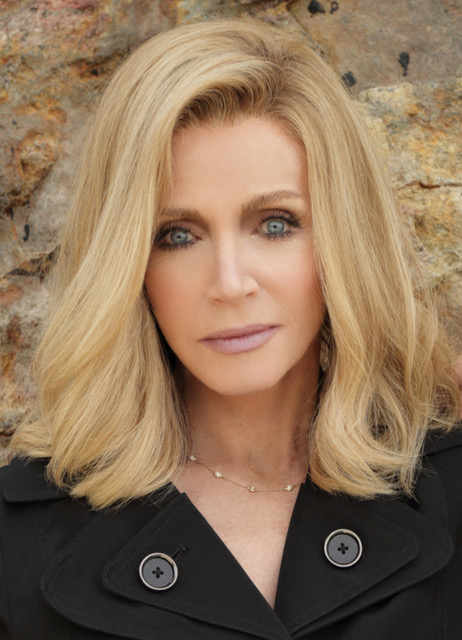 DRIVING MISS DAISY runs through December 10, 2017, with performances at 8 p.m. on Thursdays through Saturdays and at 3 p.m. on Sundays (no performance on Thanksgiving Day 11/23). The Colony Theatre is located at 555 N. Third Street, Burbank, CA 91502. Tickets are $39. For information and reservations, call 866-811-4111 or go online.